Our latest Ask BikePortland comes right in time for the season of giving.
Reader Shelley G emailed last week to ask:
We have a vintage trike that needs to be cleaned up with a new tire and a paint job. We would love to donate it. Our desire is for it to be fixed up and then given to a kiddo in need. Do you know the best place for us to donate it to?
It just so happens Portland has several organizations that specialize in this exact thing. I asked a few of them to share how they handle used bike donations.

Community Cycling Center (website – Facebook)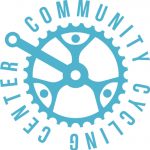 A mainstay of our community for over 25 years, you can trust the CCC to do the right thing. They not only take in used bikes to donate to people in need, they also sell them at their retail store on Northeast Alberta. Here's the lowdown on bike donations, as per their Executive Director Kasandra Griffin:
We accept bikes of all sizes and in all conditions. (No clothing or helmets, but we'll also take used-but-functional parts, and accessories like bike bags and lights.)

There is no mandatory fee, but we do ask for a voluntary $5 donation per bike to help offset the costs of our recycling efforts. 

The future of the bike depends on its size and condition. Most smaller children's size bikes are refurbished by volunteers and given to children from families with low incomes through our Holiday Bike Drive and other programs. Some adult-sized bikes are used as project bikes for teens and young adults in our "Bike mechanics as STEM Education" program in alternative high schools, or our other Earn-a-Bike opportunities. The majority of other bikes are refurbished by our professional staff and re-sold, in order to keep affordable used bikes in circulation, and to help support our other programs to broaden access to bicycling. When bikes have frame damage or require more work than their resale value, they are dismantled and recycled or else sold at per-pound prices through our "Salvage Sunday" program.
WashCo Bikes (website – Facebook)
I recently rode out to Hillsboro to learn more about this group and was impressed at the growth and change they've gone through in the past few years. Here's what their Executive Director Joe Kurmaskie shared with us about donating a bike to their programs:
Bike donations are the lifeblood of WashCo Bikes community bicycle center and adopt-a-bike programs.

We refurbish bicycles not only for resale at 30-70% off, we also give away more than 500 bicycles a year to needy students across Washington County and Portland. We also close the loop by giving the parents of kids in our program a bicycle as well. Our adopt-a-bike program has expanded and is now offered year-round. We also now partner with VA programs, El Centro Immigration services, summer camps and senior programs to donate bikes to an even wider audience.

We accept used bikes of all sizes and conditions, 7 days a week at our shop location in Hillsboro (137 NE 3rd). There is no fee to drop off a bike.

WashCo Bikes also has a bike donation bus that is kept in Portland. If you have a bike to donate, just give us a call or text (503) 975-4052 or email ed@washcobikes.org or call the shop (503) 844-9740 to arrange a pick-up.
Bikes for Humanity PDX (website – Facebook)
This nonprofit was founded in 2005 and I've loved watching their evolution and growth ever since. B4H's focus is using bicycles as a way to educate people about mechanics. One of their core partnerships is with Central City Concern, a nonprofit that provides services and support for the homeless.
When I requested info on bike donations, B4H sent back this handy infographic!
Bike Clark County (website – Facebook)
If you live in Vancouver, Bike Clark County is your one-stop shop for donating used bikes. They don't charge a fee (but donations are welcome of course) and they will put your old bikes, parts, and accessories to very good use in one of their programs.
In addition to donating refurbished bikes to people in need, BCC also resells them at great prices in their "Community Hub" retail shop. The shop is open Wednesday through Sunday.
___
Do you have a question you'd like to see answered here? Just get in touch.
More answers to burning questions in our Ask BikePortland archives.
— Jonathan Maus: (503) 706-8804, @jonathan_maus on Twitter and jonathan@bikeportland.org
— Get our headlines delivered to your inbox.
— Support this independent community media outlet with a one-time contribution or monthly subscription.
If you have questions or feedback about this site or my work, feel free to contact me at @jonathan_maus on Twitter, via email at maus.jonathan@gmail.com, or phone/text at 503-706-8804. Also, if you read and appreciate this site, please become a supporter.