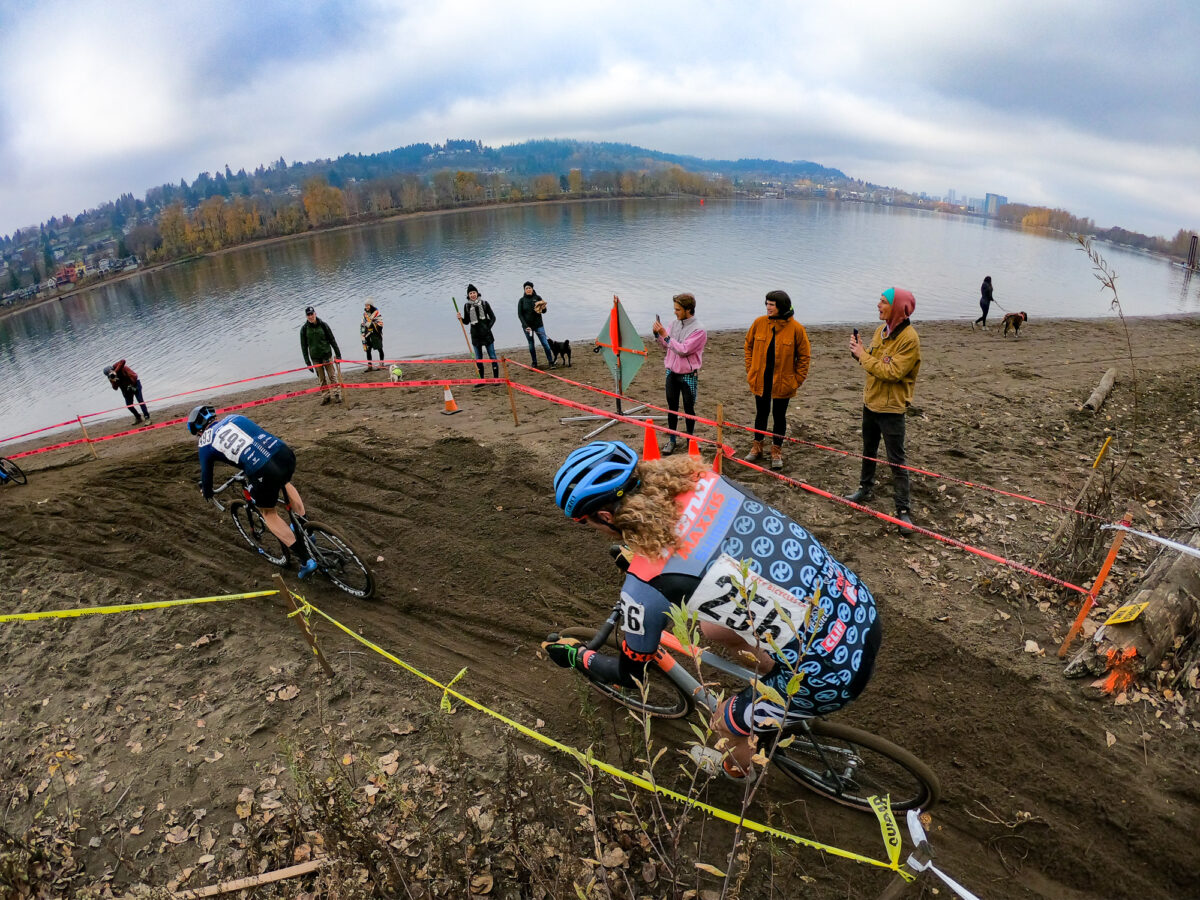 "This feels quite a bit bigger than bike racing. This is an event for the city and for Sellwood."
— Erik Tonkin, race organizer
Portland's cyclocross season ended with a bang on Sunday as our community embraced an exciting new venue and event. Bridge City CX was truly an instant classic.
560 racers signed up for a challenging and fun course many said was the best they'd ever ridden. There were slippery s-turns, fast straightaways, and long sections of deep sand on the Willamette riverfront. Toward the end of the day the tide pushed up and left racers with just a few inches of dry sand.
Open Men 1/2/3 winner Carl Decker, a veteran pro who's raced bikes all over the world, said after his race that, "This was as good as any course I've ridden. It was quintessential 'cross."
For one racer in particular, the day was very special. "Having worked and lived in Sellwood all of my adult life, it's always been a dream of mine to have a race right in my neighborhood," said race organizer and Sellwood Cycle Repair owner Erik Tonkin in a video posted to the BridgeCityCX instagram before the race. "For all of us… For the entire racing community… This feels quite a bit bigger than bike racing. This is an event for the city and for Sellwood."
Spectators, many of whom were lured from their morning walk or run on the adjacent Springwater Corridor path, lined the beach and huddled under a massive tent near the source of food and beer. Unlike other races that are held on the periphery of the city, Sunday's event felt like a part of Portland. Being the final amateur race on the calendar, it was a grand finale and season-ending party all wrapped up in one.
Speaking of parties, the official 'Party Zone' delivered on its promise of being a fun and welcoming place for women, transgender, and nonbinary racers and fans. Thanks to a collaborative effort from Gladys Bikes, Oregon Women's Cycling, Sellwood Cycle Repair and Team Nonstop; the multi-tent set-up offered pizza, bagels, snacks, fires, chairs, and other comforts. It also became hand-up row, with a constant stream of cash offered up to to passing racers.
For some racers, this event was the perfect springboard to the USA Cycling Cyclocross National Championships coming up next month near Tacoma, Washington. They earned not only a bit of extra cash but valuable qualifying and staging points.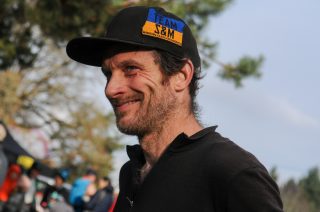 From boosting the campaigns of serious racers, to lifting the spirits of our community, it's amazing to consider that Bridge City CX didn't event exist a month ago; and now it's hard to imagine a season without it.
I have a hunch this will become an annual event. You can help make that a reality by reminding Oaks Park management how thankful we are for the use of the venue.
Thanks to Erik Tonkin and everyone that rallied to make this event possible!
(View all 78 images in the Bridge City CX gallery.)
— Jonathan Maus: (503) 706-8804, @jonathan_maus on Twitter and jonathan@bikeportland.org
— Get our headlines delivered to your inbox.
— Support this independent community media outlet with a one-time contribution or monthly subscription.