Posted by Jonathan Maus (Publisher/Editor) on July 22nd, 2015 at 11:51 am
About 1:30 am on Monday night thieves broke into a storage room at Alpenrose Velodrome and stole three high-end bikes.
The bikes were resting after one of their biggest events of the year — the Alpenrose Velodrome Challenge — which took place over the weekend.
KPTV covered the story and shared comments from the bikes' owners who desperately need something to ride for important upcoming races. Here's the video segment they aired last night:

A friend of victims shared photos of the bikes. Two of them are steel and made by TiCycles and the other is a carbon fiber Dolan…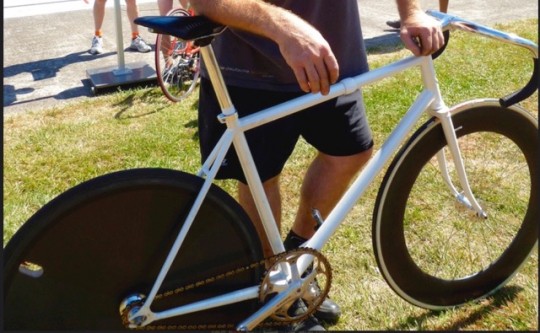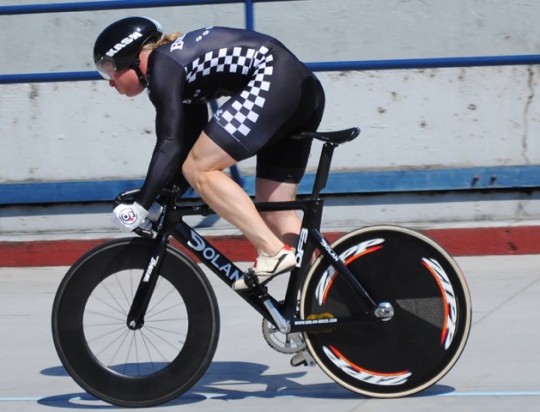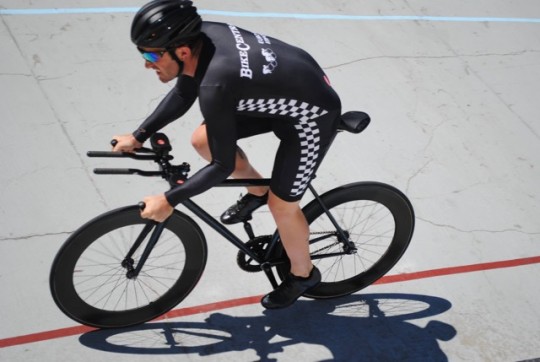 Please be on the lookout. If you see them call the Police non-emergency line at (503) 823-3333.