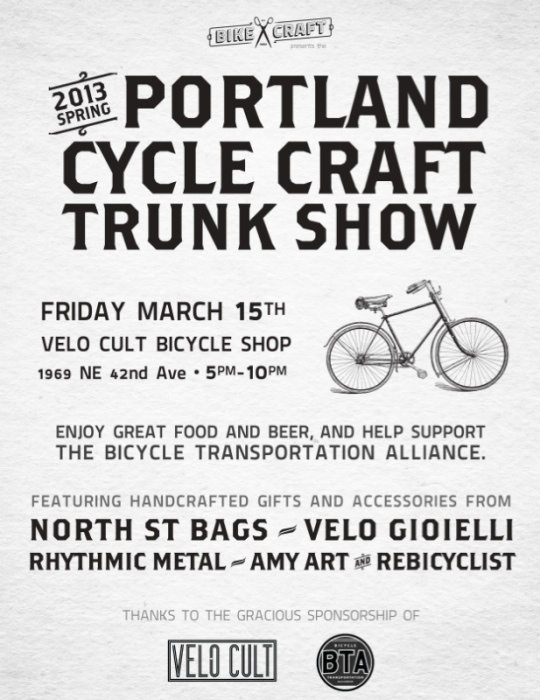 Our friends at Bike Craft have a special spring show planned for March 15th. The Portland Cycle Craft Trunk Show will be at Velo Cult Bike Shop & Tavern (1969 NE 42nd) and will feature the outstanding wares of North St. Bags (an esteemed BikePortland advertiser), Velo Gioielli, Rhythmic Metal, Firefly Gear, and Rebicyclist.
The event will also benefit the BTA. Mark your calendars! This sounds like a good one.
Contact Jonathan at @jonathan_maus on Twitter, via email at maus.jonathan@gmail.com, or phone/text at 503-706-8804. Also, if you read and appreciate this site, please become a supporter.