Wednesday, July 2nd, 2014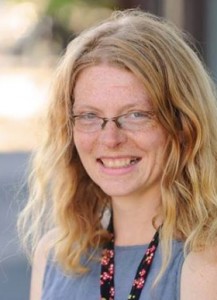 Sarah Gilbert
This essay was written by local writer and bike tour guide Sarah Gilbert. Her last piece for us was Two moms, two cargo bikes, one big adventure.
Why are they so angry?
This was my first question. I told my story from the day a woman in a Mercedes pulled out from a side street onto Holgate, turning right, when I was riding up the sidewalk with my oldest son on the back of my longtail. But I could have told you about the man in a sports car who swung around a group of us, narrowly skirting my mama bike, as we rode laughing in the middle of a beautiful spring morning east on Everett Street. I said something like "watch it!" and I too was angry but not so much as the pedestrian walking beside us. He told us it was the law to ride single file.

[more…]