Posted by Michael Andersen (News Editor) on April 8th, 2014 at 4:18 pm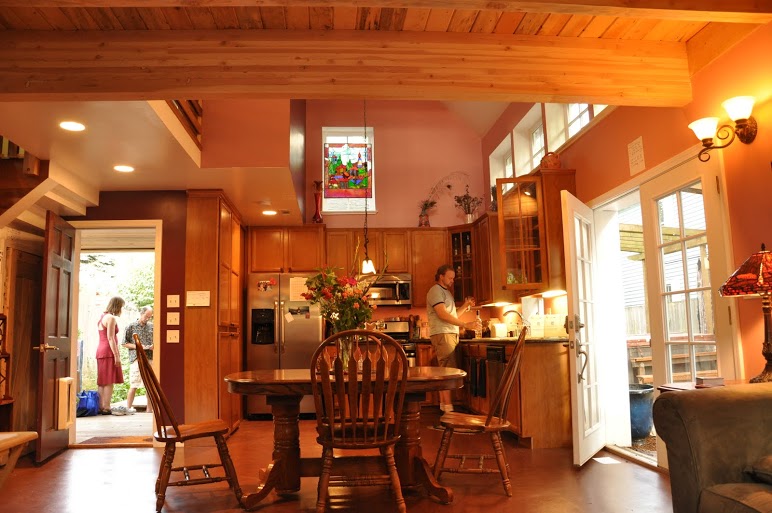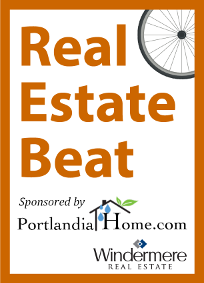 Portland's enthusiasm for building small and tiny homes has been so abrupt, so unusual and so locally unique that the home mortgage industry hasn't figured out how to take advantage of it.
But people in both government and real estate who see accessory dwelling units as a boon for affordable density in bike-friendly, walkable parts of town are trying to help lenders catch up. And there are signs that it's working.
As we reported last month, Portlanders are responding to the surging demand for local housing by building and/or permitting hundreds of accessory dwelling units. One in 10 new homes in some inner north and Northeast neighborhoods is an ADU, a city specialist says.
This is the latest part of a story we've been covering here on BikePortland for years: the ways Portland can keep creating the proximity that makes biking pleasant not just to high-rise dwellers but to those who prefer freestanding homes.
Portlanders, city data show, have taken the problem into their own hands. And yards.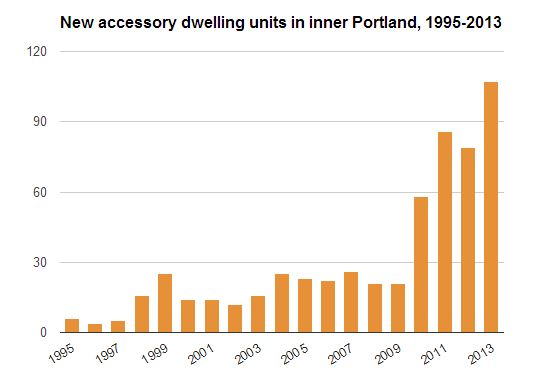 Taylor Watkins, a Portland-based appraiser who specializes in ADUs, said local Realtors are now "putting into their listings 'possible ADU,' like, 'there's room in the basement or on the lot where you can put an ADU.' That's just been in the last 18-24 months that I've seen that."
But amid the excitement, there's a financial catch: Building a second home on a mortgaged lot requires either a lot of cash, a lot of unused equity, a second mortgage … or a refinancing loan for more than a property is currently worth.
"That loan product is exactly the same loan product that was quite abused in the lead-up to the housing crunch," said Eli Spevak, a Portland co-housing developer.
Spevak, who the Portland Mercury called "the coolest condo developer ever" in 2008, spoke by phone from Cambridge, where a Loeb Fellowship at Harvard University has given him a year to study the business and policy behind small, dense single-family homes. He said the rapid growth in demand for close-quarters housing is being slowed by a home-finance industry that's understandably shy about creating new products.
"The mortgage industry in the past four years has been the opposite of an innovative industry," Spevak said. "It's been contracting the options."
Email This Post