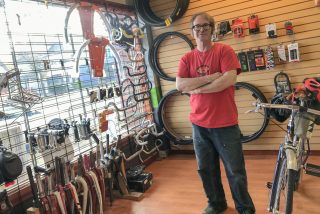 They say the only constant is change; and that's certainly true for Portland bike shops.
In 2018 we saw several high-profile closures with 21st Avenue Bicycles, Velo Cult and all three Performance Bicycle locations closing their doors.
But the news wasn't all bad: A new shop opened on Mt. Hood and Golden Pliers, that opened in June on North Skidmore at Interstate, has quickly become a favorite of many.
We're sure to see more evolution in the local bike shop scene this year. Before we get too behind on this beat, I wanted to share a few news updates that have been accumulating in my notebook…