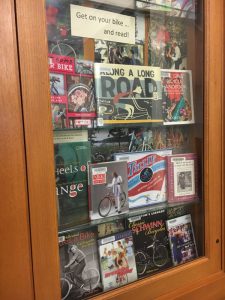 If we want the next generation to grow up with a fresh perspective on how we get around, then storytime is a powerful place to start. As a bike geek and dad of three I'm always on the lookout for fun children's books that show cycling in a positive and fun light, so I was thrilled to hear about the City of Portland's new "Bike to Books" initiative.
It's a super-smart way to encourage more neighborhood biking and reading among kids.
Bike to Books is part of PDX Bike Month. Also in on the deal is Multnomah Country Library and Metro.
Here's what they've put together: Everyone who bikes to the library will get a free bike light courtesy of Metro; PBOT's marketing team will give out free bike maps and share family biking info; and the libraries will offer 18 bike-themed storytime sessions at branches throughout the city.