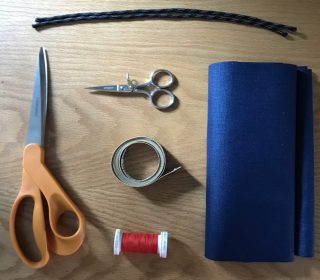 Local bike bag and apparel maker Chrome Industries calls their retail stores "Hubs". Now those hubs — including their location in Old Town — are the center of a new effort to help battle coronavirus infections.
Chrome announced today they're galvanizing their global legion of fans around a new mission: to help fill the nationwide gap in N95 masks for healthcare workers. (*Note: N95 masks require special material. Please see update below for more about this.)
"There is a basic need on the front lines, and our community has an opportunity to help," said Chrome Industries President Steve McCallion in a statement from the company today.