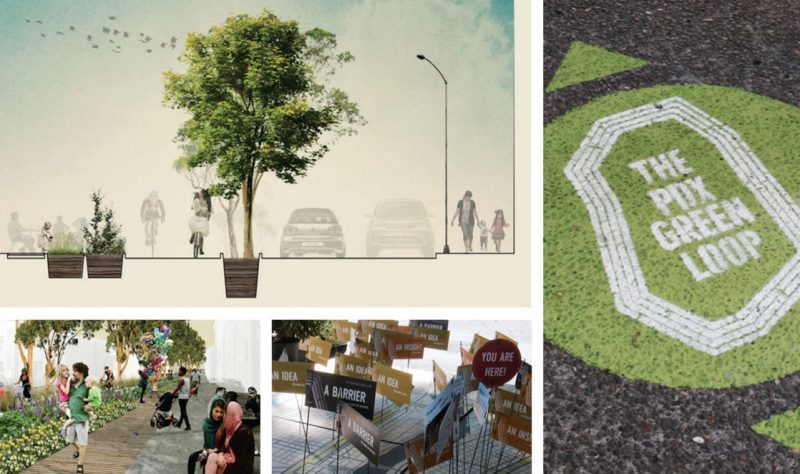 Design Week Portland kicks off tonight. If you are an urban planner, transportation reformer, bicycle commuter, or just a lover of Portland, you should check out what they've got planned.
"… design process whereby Portlanders define the character and identity of the project in a way that reflects their individual needs and aspirations for the future."
The event — which runs through next Saturday (April 29th) — features several bicycle, transportation and urban planning-related talks, workshops and more. And this year the City of Portland's Green Loop project is the brightest star of the entire festival.
From this Sunday through Friday (April 28th), there will be a free Green Loop exhibition at Design Week Portland Headquarters at The Redd (831 SE Salmon St). At Assembling a Mosiac, planners aim to "bring to life a design concept for the Green Loop" — a project they describe as a "six-mile linear park, linking Portland's east and west sides with a robust bicycle and pedestrian network." Untitled Studio, winners of the LoopPDX design competition, will host the exhibition. You can learn more about their vision for the Loop here.