by Catie Gould (Contributor) on December 2nd, 2019 at 1:07 pm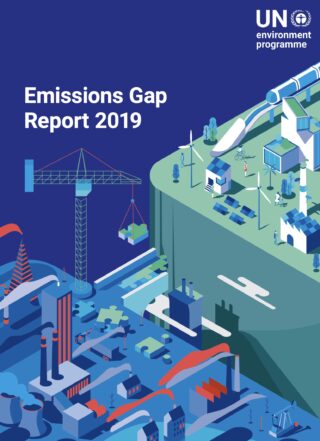 Contributor Catie Gould is co-chair of Bike Loud PDX and is sort of obsessed with tracking climate change news.
I had plenty to digest over the Thanksgiving holiday, including an important new progress report on the global battle against climate change.
Last Tuesday the United Nations released its annual Emissions Gap Report. This annual report tracks country-level progress on Paris Climate Agreement goals, and outlines not just our failings (which there are many) but also potential pathways to decarbonization in which urban policy is a major player.
In hopes of spicing up my Thanksgiving table conversations, I read all 108 pages of the report. What I found was both interesting and depressing (of course).
First, some context about where we are.[Read more…]