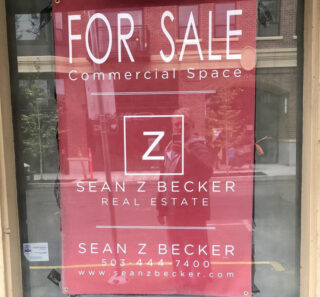 Portland's ever-changing bike retail landscape is taking another turn.
21st Avenue Bicycles, a fixture in northwest Portland since it opened in 2007, will close for good on May 12th. This storefront was previously Northwest Bicycles, which had been in operation since 1975.
Owner Park Chambers says he's selling the building that houses the 2,000 square-foot shop and he's decided the time has come to move on. Chambers, 48, told me in a phone call today that he suffered a stroke back in November. "Being paralyzed for a week" gave him time to reflect and he's decided to simplify his life and focus on the two other bike shops he owns: Both of which cater to his main passion of mountain biking.
Chambers bought Fat Tire Farm, a shop on NW Thurman that specializes in mountain biking, in 1997. In June 2014 he opened Hood River Bicycles. He opened a suspension-tuning specialty shop called Traction Works in Portland in March 2016 and he moved that into the back of Fat Tire Farm last June.