Tuesday, May 29th, 2018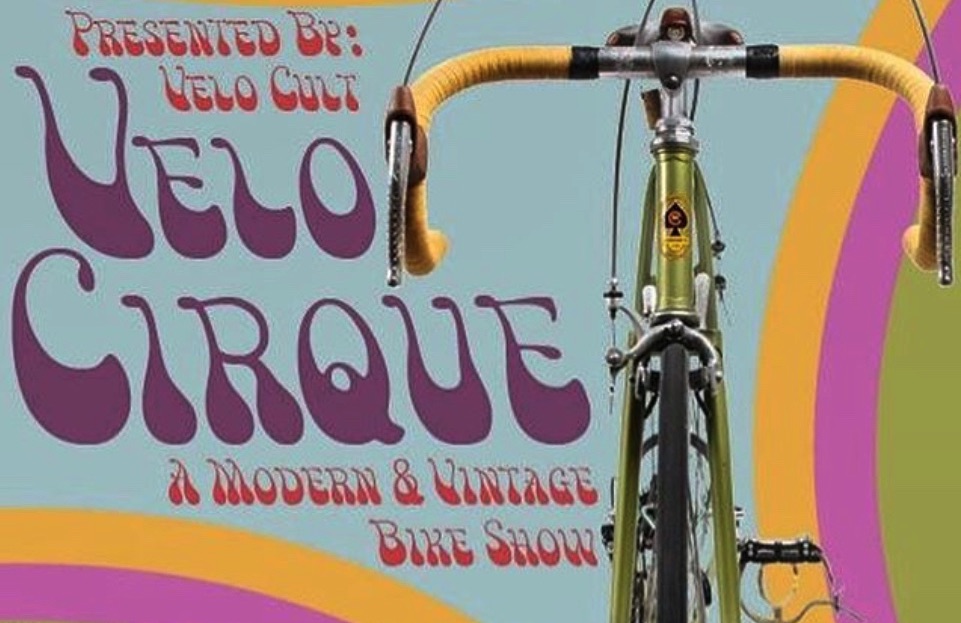 Bikes are fun, bikes are cool, bikes have soul, bikes have history.
Welcome to the world of bike geekery, of fascination with inventive design and old-school craft, steel and leather, gear-inches and French threads, shiny bling and soulful patina, NOS and well-worn veteran.
Our summer celebration will be on Saturday June 16, at the "Velocirque" weekend at Velocult. This is the fifth Velocirque; Velocult started doing these shows in 2016 and if you have even a little bit of bike geek in you, its well worth a visit.
Remember the February show? We're doing it again because Pedalpalooza. https://bikeportland.org/2018/02/26/velo-cirque-brings-out-the-customs-classics-and-those-who-love-them-269603
We'll oogle over old-school "classic and vintage" bicycles and newer "custom" bikes with old-world workmanship. 1960s Italian city bikes to 1980s racebikes, English three-speeds to kitted-out randos, old-school MTBs and Stingrays. From Weigle to Merz, Cinelli to Ritchey, Raleigh to Bottechia – if it is cool and full of soul – it is welcome in this DIY bike show. Bring a bike stand if you have one.
Yes, DIY. This is the people's bike show. YOUR bike show. Bring your cool ride and show it off.
Special call for three-speeds and randonneur/touring/bikepacker bikes! Bring 'em!
VELOCIRQUE BY VELOCULT
Velocult, 1969 NE 42nd Avenue
Saturday June 16 – show starts 3:00 pm
Oh, and there's beer, too.