Riding in the cold or the wind isn't too bad; but put them together, throw on a good chance of significant snowfall, and some folks here in Portland start to think twice about riding their bike to work.

Of course, as we've reported several times in the past, many people seem to ride no matter what the conditions.
I asked our friends on Twitter if they planned to ride this morning and here are some of the reactions: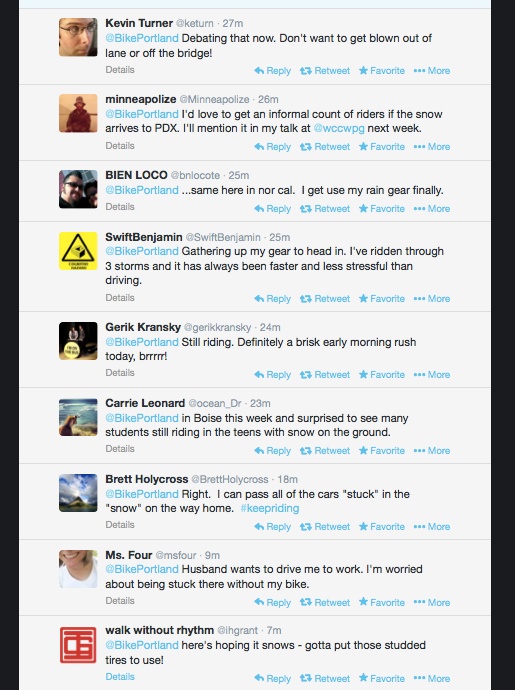 So let us know…
Did you ride into work today? If not, why not? If so, how did it go?