Posted by Jonathan Maus (Publisher/Editor) on September 26th, 2005 at 9:52 am
My house was recently broken into and my wife and I lost just about everything including our mt. bikes. The thieves had to get past my two dogs, and used a copper pipe and potatoes to beat them into submission. I'd like to get my bikes back, but would really like to get the guys (known to be at least 2) who did this to my dogs. Here is a brief description of the missing bikes:
Yeti ASX – Black, size large. Full suspension w/ 5th element rear shock. Marzocchi Super T Pro fork (silver bottom, black top). E-thirteen chain guide (clear plastic disk around cranks). Raceface DH cranks, Redline Flight Pedals, Sun Double Track front rim w/ Abbah hub, Sun XT rear rim w/ XT hub. No front derailleur, XTR rear w/ XT shifter. Oury lock on grips. Inner tube wrapped around rear triangle on drive side.

Jamis XLT 1.0 – Grey, size extra small. Full suspension w/ Fox rear shock. Fox front fork (black bottom). Stock except for a WTB Speed She seat. s/n: B201180301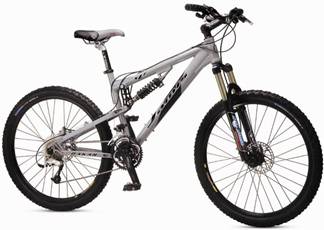 Kona Kula – Red, 18" frame. Hardtail converted to single speed w/ non-working Kore chain reactor on rear triangle. 2002 Marzocchi ZR1 FreeRide fork up front.

Thanks,
Josh
971-227-2030 (cell)