Monday, March 23rd, 2015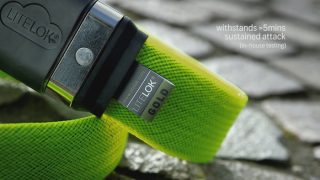 This week's Monday Roundup is sponsored by Laughing Planet, where you can now get food delivered by bike in downtown Portland.
Here are the bike-related links from around the world that caught our eyes this week:
Better lock? The Litelok markets itself on its 2.2-pound weight, but the bigger feature might actually be flexibility. Here's the $120 product's promising Kickstarter.
Car-free retail: A narrow cobblestone street in Rome closed to cars and opened to walking during a construction project, but may never go back, because retail sales jumped 30 percent.
Sticks and carrots: Paying employees to bike to work won't change any habits if you're simultaneously paying them to drive by offering free parking.