Monday, July 27th, 2015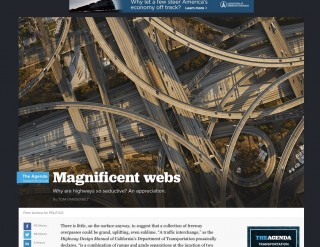 Beautiful?
Here are the best stories we came across last week…
Uber horror story: This lawyer paints an unsettling picture of what happens when a person on a bicycle gets involved in a collision with an Uber driver.
Language drives culture: The "crash not accident" meme got some solid media coverage following the big Vision Zero vigil in New York City two weeks ago. Vox.com got into the history of automotive industry propaganda and does a great job explaining the power behind word choice.
Slate crashes: On the other hand, Slate isn't so sure about it. No word yet whether they've reconsidered their policy after their article was eviscerated by BikeSnobNYC. (more…)