Posted by Jonathan Maus (Publisher/Editor) on February 9th, 2008 at 11:37 am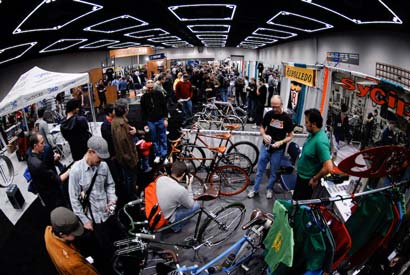 Thick crowds this morning.
(Photo © J. Maus)
The North American Handmade Bicycle Show (NAHBS) is going full steam right now at the Oregon Convention Center. This is the first day open to the general public, and despite the warmest, sunniest day in recent memory, the crowds are thick.
I'd love to know your thoughts about the show.
Are you planning on checking it out?

What did you think about it?

What was your favorite bike?

Don't want to come? Why not?
[Or, if you could care less about handmade bikes...feel free to derail this thread with with tales of your weekend bike adventures.]
...stay tuned for more coverage...
Email This Post
Possibly related posts