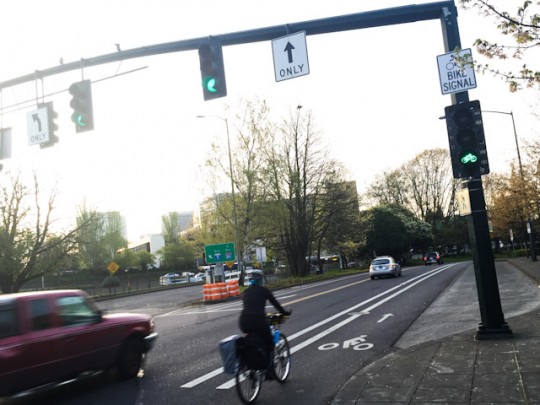 The new southbound bike signal at Wheeler Avenue and Winning Way gives a little extra green time to people biking without interfering with people in cars.
(Photo: J.Maus/BikePortland)
One of Portland's busiest bike crossings will flow a little more efficiently thanks to a new bike signal activated last Thursday.
The signal gives a green light to people biking southbound on Wheeler Avenue, preparing to curve around the Moda Center into the Rose Quarter Transit Center area. Northbound bus and bike traffic here has a green signal phase of its own, but that doesn't conflict with southbound bike traffic.