Portland Rider
Portland Rider is a bi-monthly column created for BikePortland by photojournalist Alex Milan Tracy. In each installment, we introduce you to a local rider who shares their perspectives on cycling in their own words.
We are looking for a sponsor for this column. If you'd like to help support independent, community news and be associated with this great content, please contact Jonathan at 503-706-8804 or via email.
Friday, July 26th, 2013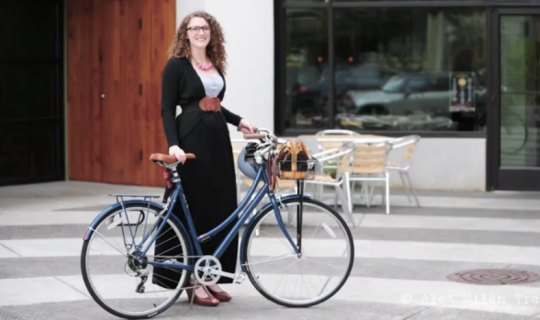 Becka Nethers.
(Photo: Alex Milan Tracy)
Wednesday, June 26th, 2013
Friday, June 14th, 2013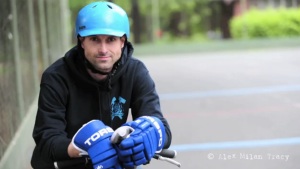 Thomas Hudson
(Photo: Alex Milan Tracy)
Welcome to Portland Rider, a new column by local photojournalist Alex Milan Tracy. In the coming months, Alex will head out into Portland's streets and neighborhoods to find local riders and share their stories, thoughts, and perspectives. The idea is to introduce you to the many and varied folks who ride in Portland.
If you have feedback, we'd love to hear it. — Jonathan