Friday, August 29th, 2008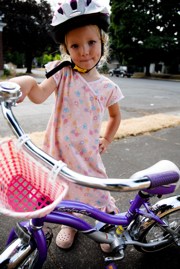 Danica Maus, biker.
What are your plans for the long weekend?
Will you get out on the open road for a little bike-camping? Or perhaps take part in the "slow and easy" Old Apple Tree Park Ride or Milkshake Ride on Saturday?
Or maybe you're more of the serious type and you plan on suiting up for the second annual Portland Triathlon.

[more…]