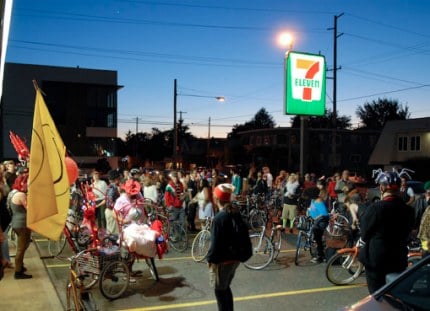 7-11 parking lot was turned into a dance floor.
(Photos © J. Maus)
What more can be said about this ride? A huge crowd showed up wearing their '80s best and danced their hearts out to Prince and Bowie (and a little Michael Jackson thrown in for good measure) all over Southeast Portland.
Mobile sound systems of all types showed up to keep us dancing through night. The ride eventually met up with the Midnight Mystery Ride (where many are still dancing as I write this).
Check out the slideshow for an up-close look at the craziness: