2 events,
According to Beaverton Code 2.03.560 (Powers and Duties), the purpose of the committee is: To focus on the promotion, education and safety of bicycling and related modes of active transportation in and around the City of Beaverton. To provide City Council and City staff with perspective of bicyclists and active transportation users on significant public Read More »
Every Thursday night, meets at Salmon Springs Fountain. TNR is a safe space and consent is required ! "If it's not a HELL YES; then it's a FUCK NO!" If you cannot agree to this you will be asked to leave the ride. If you ask a question but you don't like the answer and Read More »
1 event,

6:00 pm - Triumph Heartwarming tales about how bikes are changing lives. 8:00 pm - Long Form + Closing Party and Grand Prize Raffle Drawing
2 events,
With spring and warmer weather around the corner, it's time to dust off those bikes and get out and enjoy the outdoors! The Street Trust's one-hour (virtual, online) clinic covers laws, skills, basic gear, and basic maintenance. This is a great introductory class for people who are new to bicycling or interested in learning more Read More »
We meet on SW corner of Pioneer Square in downtown PDX. Meet around noon, departing about 12:15. You'll be back downtown by about 1:30. We ride up to the Fairmount loop for a couple of laps, regrouping after each one, followed by a little climbing up to Skyline for another regroup. Then we descend back Read More »
1 event,
Treasure hunting at Community Cycling Center is back! Did you miss browsing our used parts selection? We missed you too! Visit us once a week for masked, distanced, and outdoor used parts shopping, with covered table space available for you to rummage at your leisure. Hidden gems await!
3 events,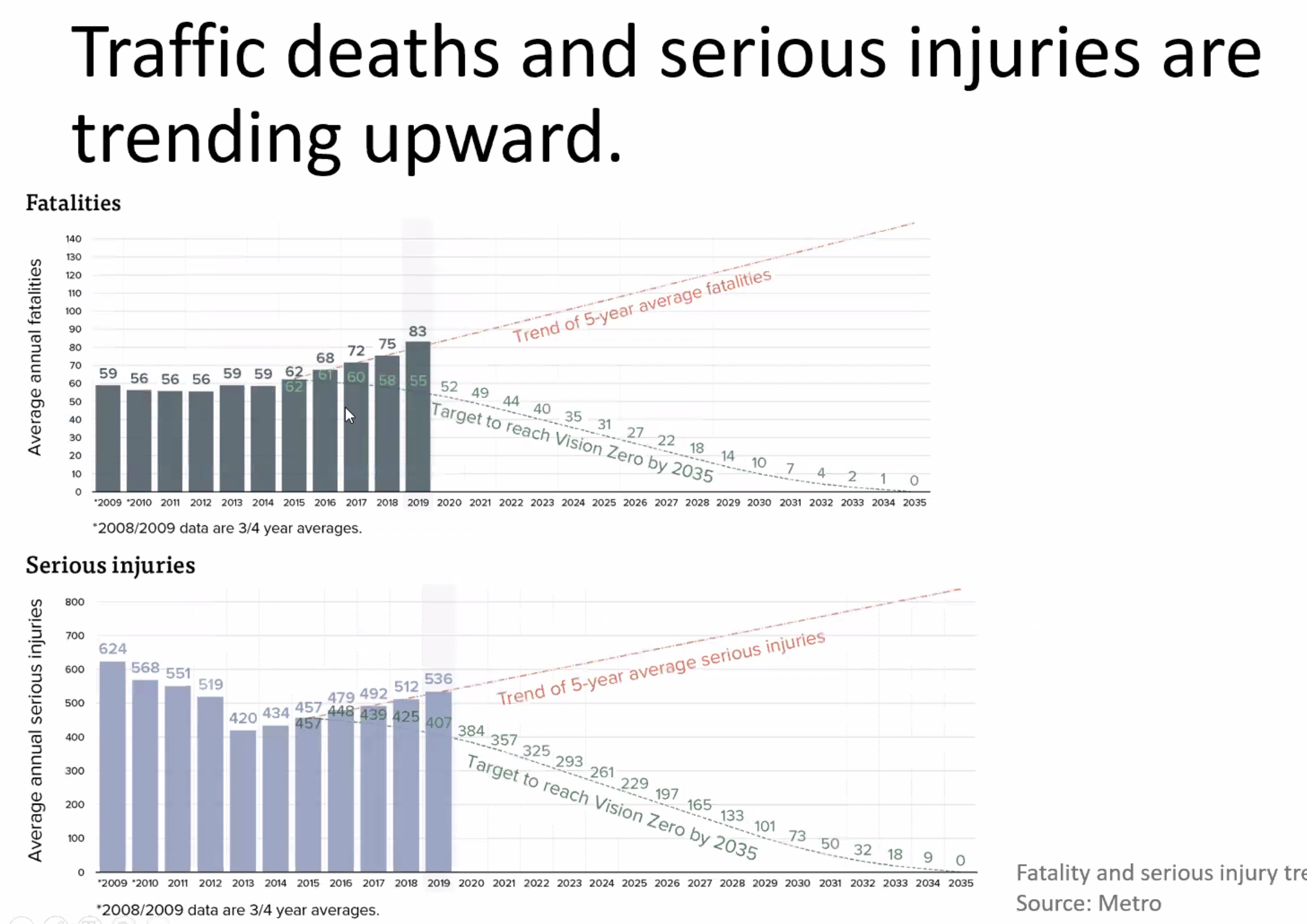 Traffic deaths and serious injuries are increasing and Black, Indigenous, Native Hawaiian, Pacific Islander, Latinx and Asian people are disproportionately impacted, especially while walking. At the same time these populations also experience more harassment and violence when using the transportation system. The regional transportation safety forum provides an opportunity to: • understand the problems and Read More »
The Oregon Bicycle and Pedestrian Advisory Committee, or OBPAC, is an eight-member committee appointed by the governor that acts as a liaison between the public and Oregon Department of Transportation. It advises ODOT in the regulation of bicycle and pedestrian traffic, the establishment of bikeways and walkways, and other statewide bicycle and pedestrian issues. The Read More »
1 event,
Every Thursday night, meets at Salmon Springs Fountain. TNR is a safe space and consent is required ! "If it's not a HELL YES; then it's a FUCK NO!" If you cannot agree to this you will be asked to leave the ride. If you ask a question but you don't like the answer and Read More »