2 events,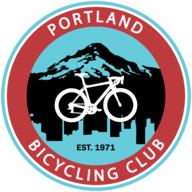 Description There are 100 ways to get from the Gateway Transit area to Jazzy Bagel in Gresham. Come explore them all! Despite the variety of ways, there are usually just 2 or 3 distances available on these loops through the East County area. Maps will be provided at the ride start. Sign-in will be with Read More »
"We meet on SW corner of Pioneer Square in downtown PDX. Meet around noon, departing about 12:15. You'll be back downtown by about 1:30. We ride up to the Fairmount loop for a couple of laps, regrouping after each one, followed by a little climbing up to Skyline for another regroup. Then we descend back Read More »
3 events,
Length: 24 miles Pace: 12 Terrain: Minor Elevation: 500 ft Ride Type: Group Cancellation Guidelines: Rain/Snow / Ice / Thunderstorms / Wind > 25 mph Details: Tour de Friends: Start Time: 9 am from the southeast corner of the Tower Mall parking lot. Ride east through neighborhoods to QFC on 192nd for about 10 miles. After 5-to-10-minute break ride about Read More »
Treasure hunting at Community Cycling Center is back! Did you miss browsing our used parts selection? We missed you too! Visit us once a week for masked, distanced, and outdoor used parts shopping, with covered table space available for you to rummage at your leisure. Hidden gems await!
Location: Join the meeting by registering  for the Zoom webinar here: https://parametrix.zoom.us/meeting/register/tJ0tdeuqrDgpE9NV9uHDk5e-OJf8jS7MtQh9 Free, temporary internet access is available throughout Washington for those who do not have broadband service. To find the nearest Drive-In WiFi Hotspot visit: www.commerce.wa.gov/building-infrastructure/washington-state-drive-in-wifi-hotspots-location-finder/ We are partnering with The Street Trust, Next Up!, and Partners in Careers to host the Listening Session: Youth and Read More »
2 events,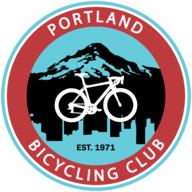 Description Please read the Covid protocols before attending the ride. https://portlandbicyclingclub.com/protocols/ A lively ride to a open coffee shop to be determined at start. This will be a group ride. Details Date: Thursday November 25th, 2021 Departure Time: 9:30 am Type: Group Pace: Intermediate (13-15 mph)  Distance: 20 - 25 miles Terrain: Basically flat, no steep hills
Every Thursday night, meets at Salmon Springs Fountain. TNR is a safe space and consent is required ! "If it's not a HELL YES; then it's a FUCK NO!" If you cannot agree to this you will be asked to leave the ride. If you ask a question but you don't like the answer and Read More »
1 event,
"Be respectful and responsible. Bring any thanksgiving leftovers you want to share/are going to give you nightmares if you leave in your fridge for another day… Be ready to ride off also those extra portions of cranberry sauce from the night before. Bring lights. Guest bike ride leader. Stay behind the ride leader. Be mindful Read More »
2 events,
"LOOKING FOR A GREAT WOMEN'S GROUP RIDE? Our rides are open to all female-identifying riders who share a passion for riding a bike. To support a more equitable cycling community, this team welcomes riders of all races, ethnicities, sexualities and gender identities. We support people who want to race as well as recreational riders who want Read More »
This Saturday! 🚲💨 Short & Slow Paced Ride meeting up at Laurelhurst Park and ending at Hawthorn Asylum for after ride hangs and eats! Meet up time is 3pm, rolling out at 3:30pm. Ride will be 5 miles around SE. All bikes welcomed, no drop ride! Led by @corniejokesoncrookedspokes 💥 See y'all there! 💗