Yamhill Gravel Loop
August 8, 2021 at 9:00 am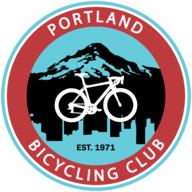 Description
The worst part about this ride is the long ride to the start (almost an hour from downtown Portland). But the rest of the ride is great. This route comes from Dirty Freehub site, they recommend it as one of their five-star rides (and a couple of other regular members have recommended this route). The ride has rolling hills with farmland and generally great hard packed gravel.
Gravel Bike:
You do need a real gravel bike or mountain bike for this ride. The gravel is pretty good so you can probably get by with gravel tires 35mm or larger (I'll be riding 40mm).
Maps:
For much of this ride we are in a network of unmarked, gravel roads. Paper maps and cue sheets will definitely NOT work and will not be provided. I encourage everyone to use the RideWithGPS on their smart phone for directions while riding. Provided you don't ride off ahead of the group, I'll make sure no one gets lost.
Detailed write up on route is at Dirty Freehub: https://dirtyfreehub.com/adventure/oregon-x/yamhill-loop/
Pace: 13-15 mph
Please read the Covid protocols before attending the ride.
https://portlandbicyclingclub.com/protocols/
Details
Date:
Sunday August 8th, 2021
Related Events