WeBike January Ride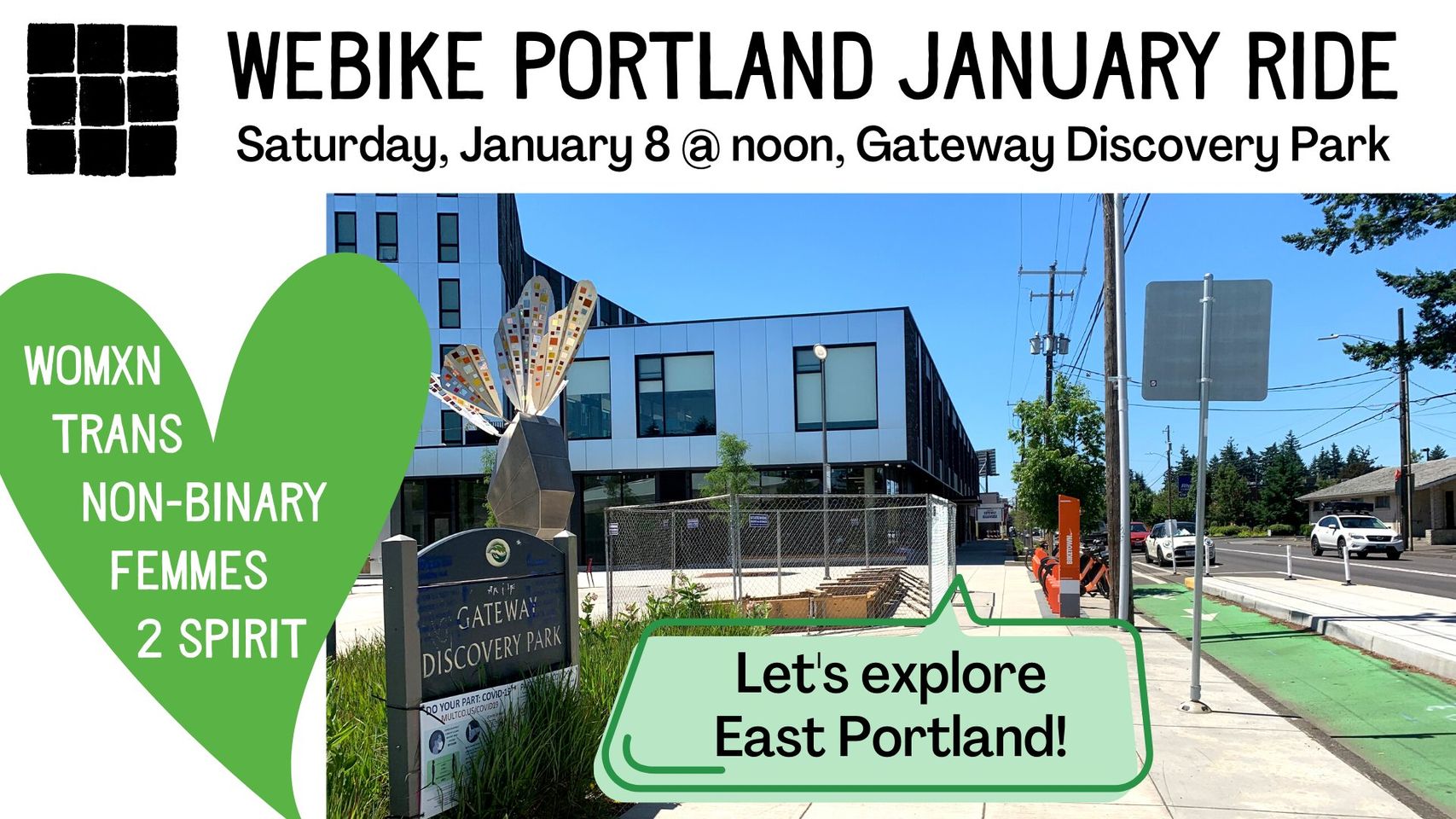 NOTE: We'll push back the ride a week or two if it's icy or too snowy.
This event is for trans people of all genders, gender non-conforming folx, 2 spirit, femmes, and women.
Join us at Gateway Discovery Park (NE corner – NE Halsey & 106th) to explore some of the great new bike infrastructure of East Portland.
Come by transit! The park is half a mile from the Gateway Transit Center, served by the MAX red, green, and blue lines. Or catch the bus: TriMet line 77 comes right to the park.
BIKETOWN's here! Rent an ebike at the NE Halsey at 106th Biketown station, right where the ride starts.
Our ride will be a 10-mile loop that visits some cool cut-throughs and parks, quiet greenways, and great bike lanes.
WeBike rides are the second Saturday of each month; locations and start times vary.
About WeBike
WeBike is The Street Trust's program to inspire more trans people of all genders, gender non-conforming folx, 2 spirit, and women (both trans and cis) to incorporate a bike into their lives and use biking as a way to meet their transportation needs and personal goals. We aim to dismantle the barriers of cycling through rides, knowledge-sharing events, meet and greets, and mentorship. The WeBike – Portland private Facebook group is a resource, hub, and a way to connect with others riding in the area. If you have any questions about biking or great biking tips you want to share, post 'em there!