Stark St. Mileposts Ride
May 7 at 11:00 am

-

2:00 pm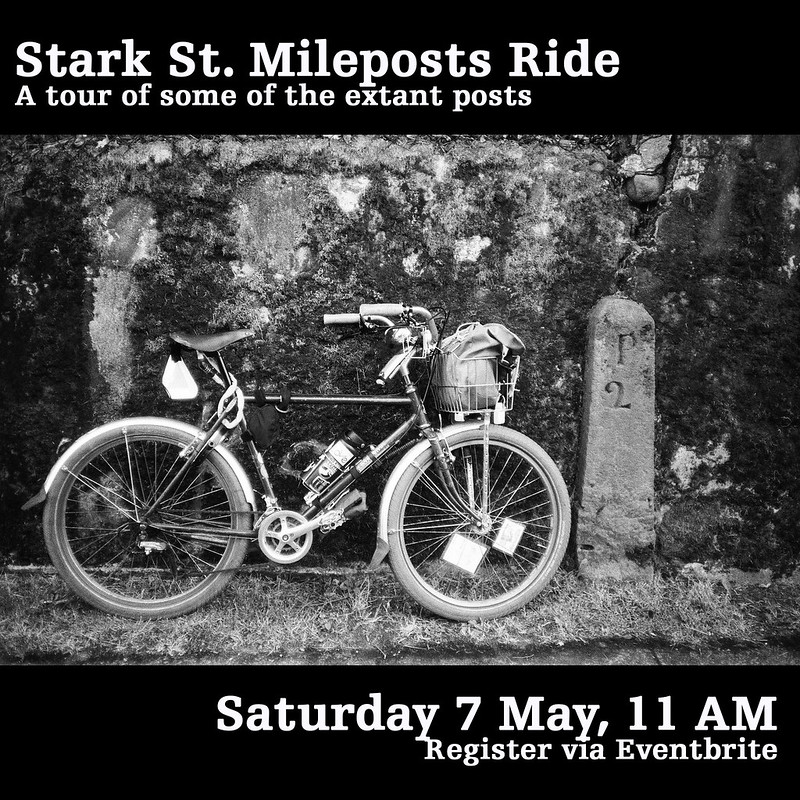 "Sometime in the middle 19th century, stone mile markers were placed along the length of what became SE Stark St. From the Willamette to the Sandy River, these milestones helped travelers navigate what was once a wild area. Over the years these markers were largely forgotten, yet miraculously over half still remain!
We'll take a leisurely bike tour to see the markers that still remain from MP2 to MP7. Ride is not a loop but will end near the SE 122nd MAX Station on the Blue Line. After the ride ends there will be an option for interested folks to get food and libations.
Registration required via Eventbrite. You'll get full start details emailed to you within a week of the ride.
You'll get full start details emailed to you within a week of the ride, will be in SE."