Public Comment Session on Congestion Pricing
July 12, 2018 at 4:00 pm

-

7:00 pm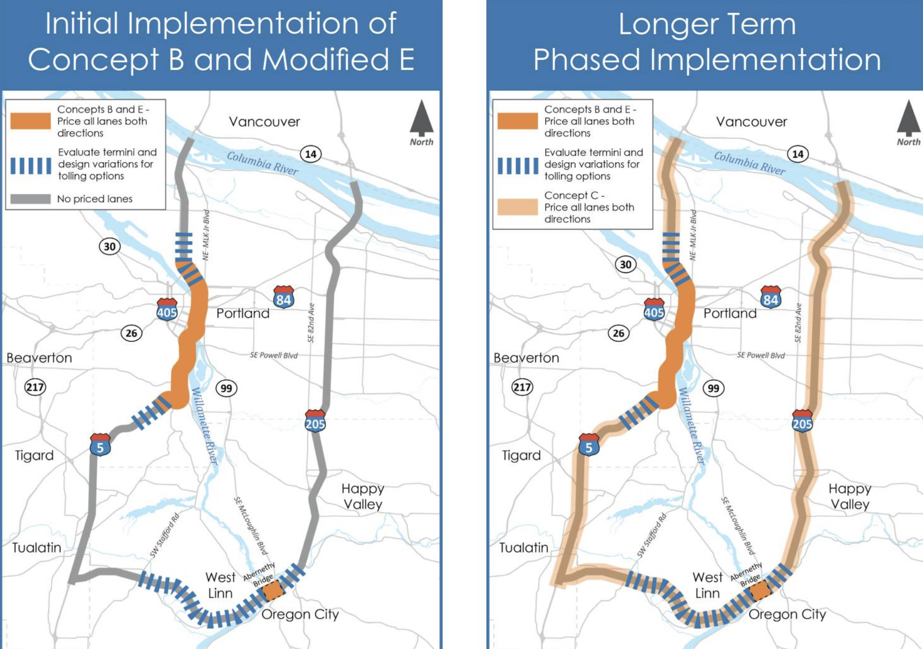 The Oregon Transportation Commission will take public comments on the recommendation from the Portland Region Value Pricing Policy Advisory Committee recommendation to advance congestion pricing concepts for further study on Interstate 5 and 205 in the Portland area.
The Commission wants to hear from the public.
— Sign ups for public comment: 3 to 7 p.m. No sign ups after 7 p.m.
— The meeting begins at 4 p.m. with a presentation. Next, policy committee members and elected officials will speak; then the public is invited to comment (in the order of sign up).
— In order to give as many people as possible an opportunity to speak, comments are limited to 3 minutes, (depending on how many people sign up to speak.) If you can't summarize your comments into two or three minutes, the Commission encourages you to submit your comment electronically using the online form.
University Place Hotel and Conference Center
310 SW Lincoln St., Columbia Falls Ballroom
Portland, OR 9720