Portsmouth Green Infrastructure Tour
June 30, 2018 at 3:00 pm

-

5:00 pm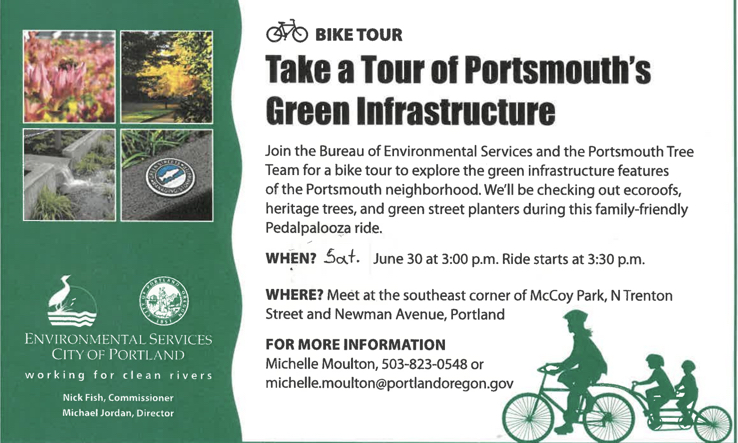 Join the Bureau of Environmental Services and the N Portland Tree team in a tour of heritage trees, rain gardens and eco-roofs in the Portsmouth and New Columbia Neighborhoods! Learn how to identify the various plants and trees on our tour, as well as how these features improve water quality and neighborhood livability.
We will follow sections of the Portsmouth Trails Plan to connect the heritage trees and other green infrastructure in the neighborhood with a pedestrian friendly/ bike friendly route.
Bring your Bureau of Environmental Services Sunday Parkways Salmon Hat if you have one! We have more fish hats available for your helmets!