Portland Society Presents: Ellee Thalheimer
January 8, 2020 at 8:00 am

-

10:00 am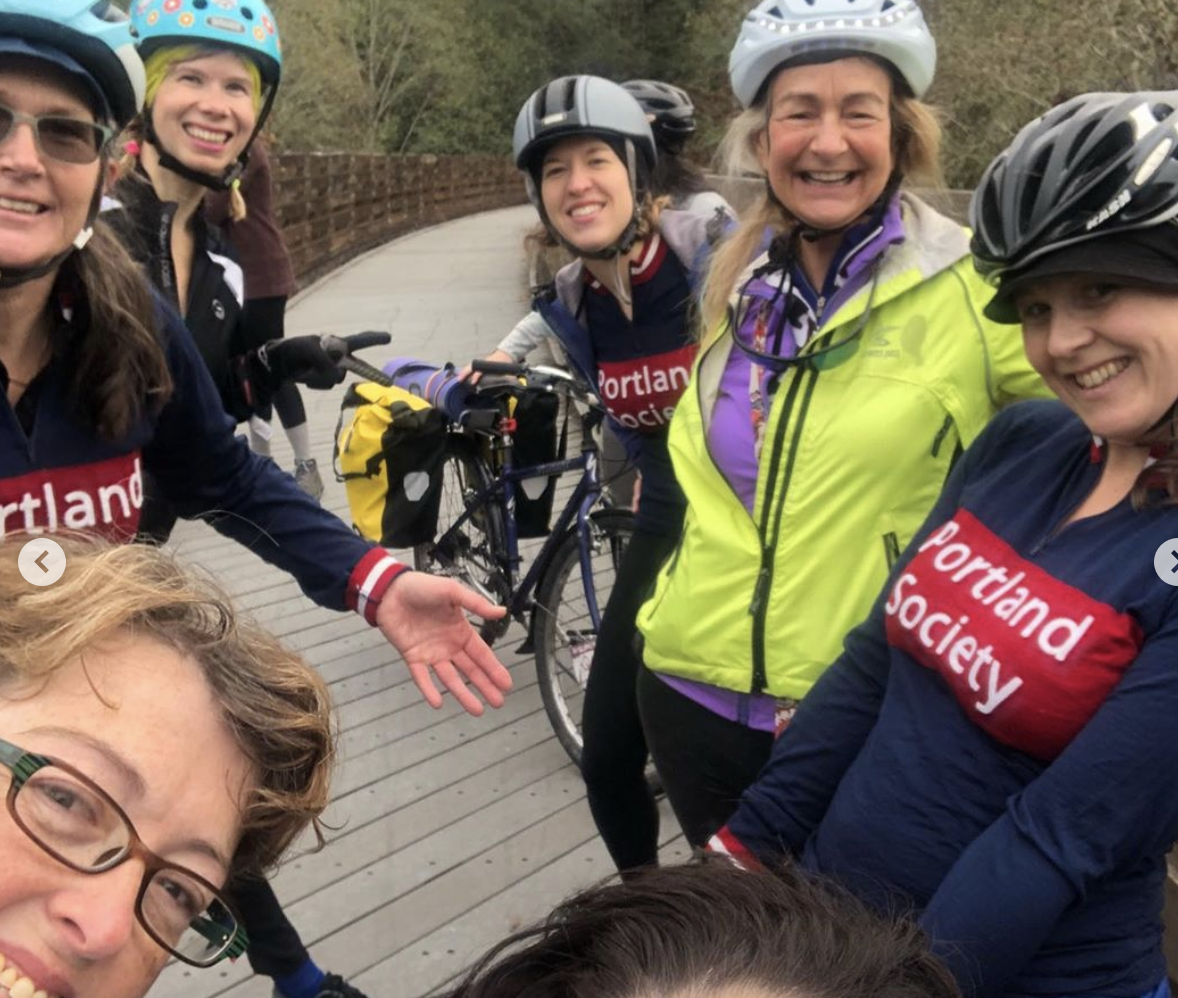 Hello Friends and Happy New Year.
Please join us THIS Wed (Jan 8) at 8am for the first inspiring meeting of our 2020 programming.
Portland Society is proud to present Ellee Thalheimer speak on the power of networking. She will share her perspective on the magic of Portland Society and how the group has created a unique space for women on bikes in Portland for ten years.
Portland Society is connection and inspiration for the women making Portland a better place to live, work and ride
This special meeting will also kick off our new meeting location at the Showers Pass Headquarters at 8am. Find us at 2101 SE 6th Ave, Portland, OR 97214.
Please park bikes outside, and come into the showroom door on the corner.
Bring your travel mug and we'll toast to the last ten years, and ahead for the next ten of Portland Society.
Anniversary Treats and coffee provided.
Can't wait to see you!
Jonathan Maus is BikePortland's editor, publisher and founder. Contact him at @jonathan_maus on Twitter, via email at maus.jonathan@gmail.com, or phone/text at 503-706-8804. Also, if you read and appreciate this site, please become a supporter.