Perreo Bike Ride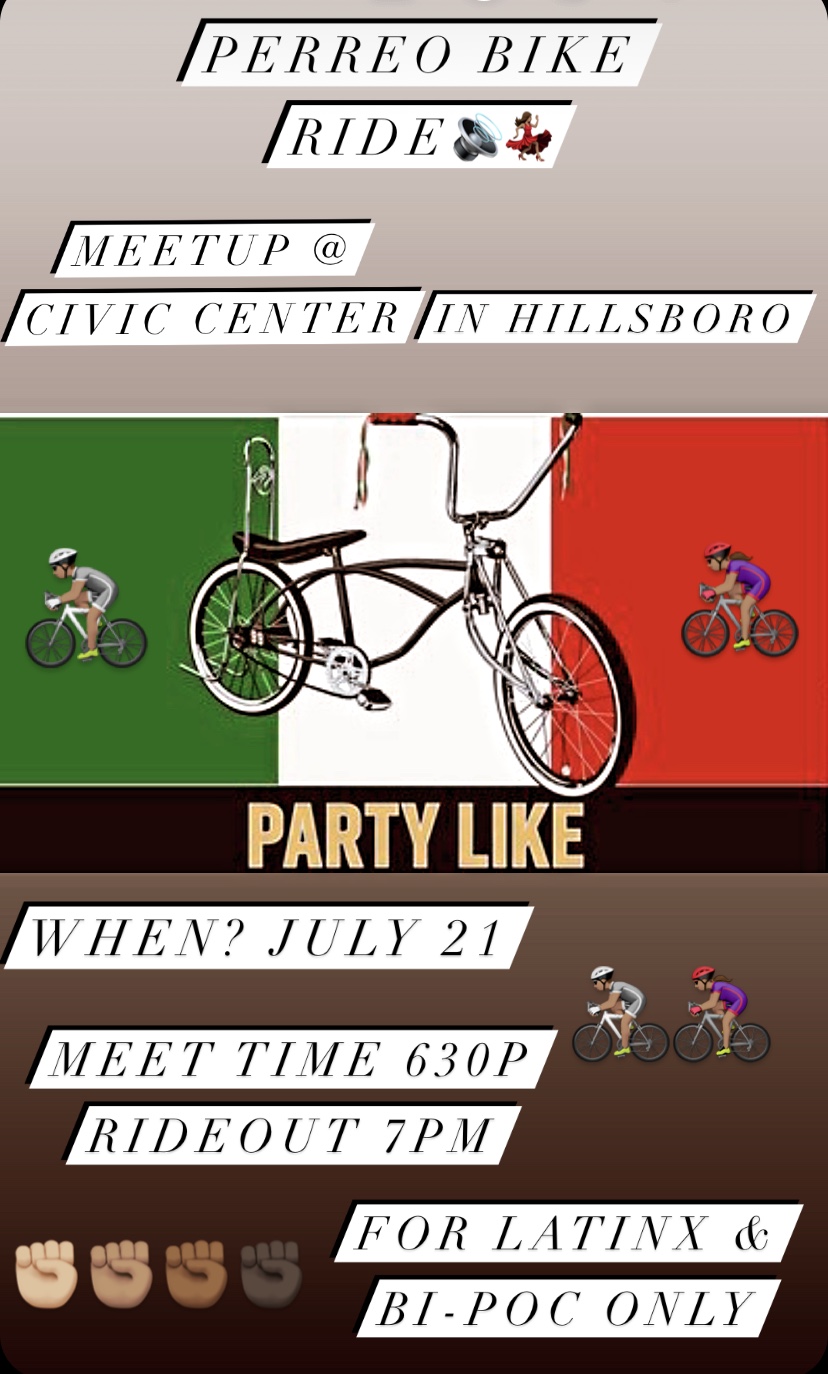 ***The ride is only for Latinx and BI-POC friends/allies only.***
Welcome to the first Perreo Bike Ride of the year! The first of three featured rides this summer. All Latinx and BIPOC welcome regardless of skill level. We will be cruising the streets of SE and E Hillsboro while bumping nothing but Perreo Music making occasional stops throughout different parks in Hillsboro. Ride will loop beginning at the Civic Center in Downtown Hillsboro and end at Shute Park. The route will be mainly flat with a couple of inclined streets along the way. We will be riding at a comfortable pace that accommodates all riders in the group. Bring drinks and snacks for the ride. There is a Plaid Pantry across the street from Shute park.
The Civic Center is a couple blocks away from the Hillsboro Transit Center for easier access for riders coming from Portland.
Bring a good attitude. We want to create a safe and fun environment for everybody in attendance. No violence or ignorance will be tolerated. Leave the drama at home. For our non-BI-POC supporters, please respect this and share this event with your BI-POC friends and colleagues.
Rider checklist
-Face mask (recommended, but not required)
-Sunscreen
-Water
-Helmet (not required but strongly recommended)
-Ride is free Meet at 6:30PM on the side of the civic center where the water fountains are located facing Main Street and across the street from the Court House, Ride out at 7:00PM
Related Events