Palm Tree Ride
January 26, 2020 at 11:00 am

-

2:00 pm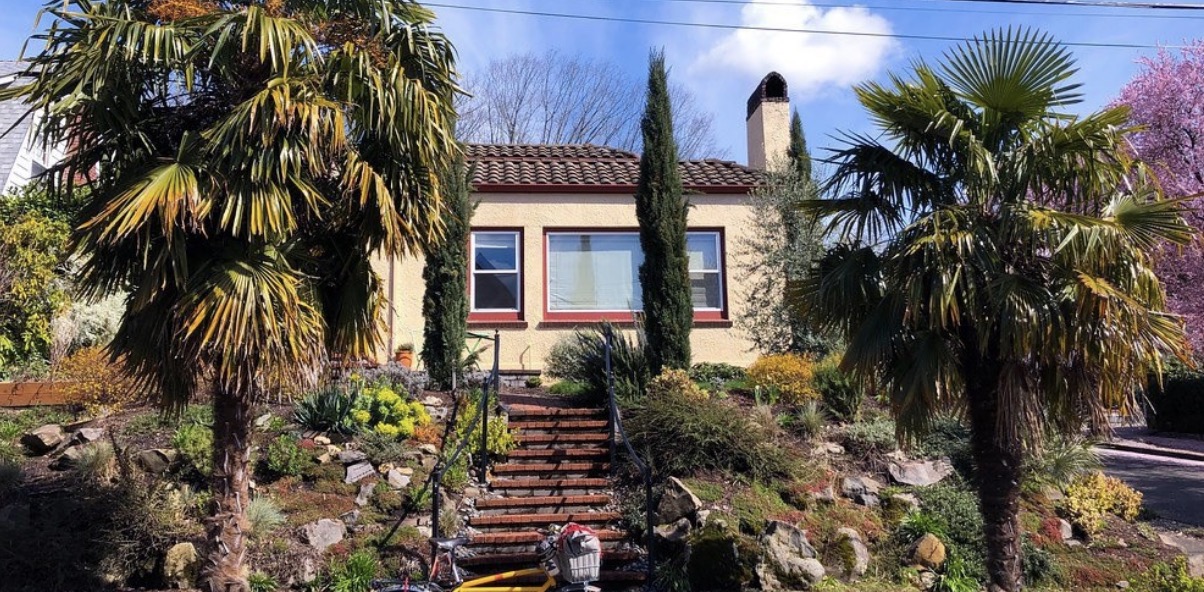 Ah, the annual middle-of winter tradition returns for, what, its fifteenth year? Yes, I have been doing it since 2005, only skipping 2016 when I thought I was "burnt out" from it.
The premise, as always, is the same: A 7 to 10 mile casual bicycle ride (not a loop) explorin' the palm trees around town. I also throw in some other exotics and evergreens, like eucalypts, madronas, yuccas, Oregon myrtles, and such. These trees and shrubs keep the city green through our grey and cool winter months, when all the deciduous trees have dropped their leaves. Seeing a bunch of them in the middle of winter brightens the mood, and reminds us that winter here may not be as bad as we feel.
We'll be meeting up on Sunday January 26, 11 AM, in front of Palio Dessert and Espresso, 1996 SE Ladd Ave (on Ladd Circle). We ride rain or shine, so be prepared! (And hope that it's not as wet as 2015 or 2019.) We'll end at a spot where we can get food and adult beverages.
Hope you can join me!
Jonathan Maus is BikePortland's editor, publisher and founder. Contact him at @jonathan_maus on Twitter, via email at maus.jonathan@gmail.com, or phone/text at 503-706-8804. Also, if you read and appreciate this site, please become a supporter.