Kidical Mass Pumpkin Farm Ride
October 19, 2019 at 10:00 am

-

5:00 pm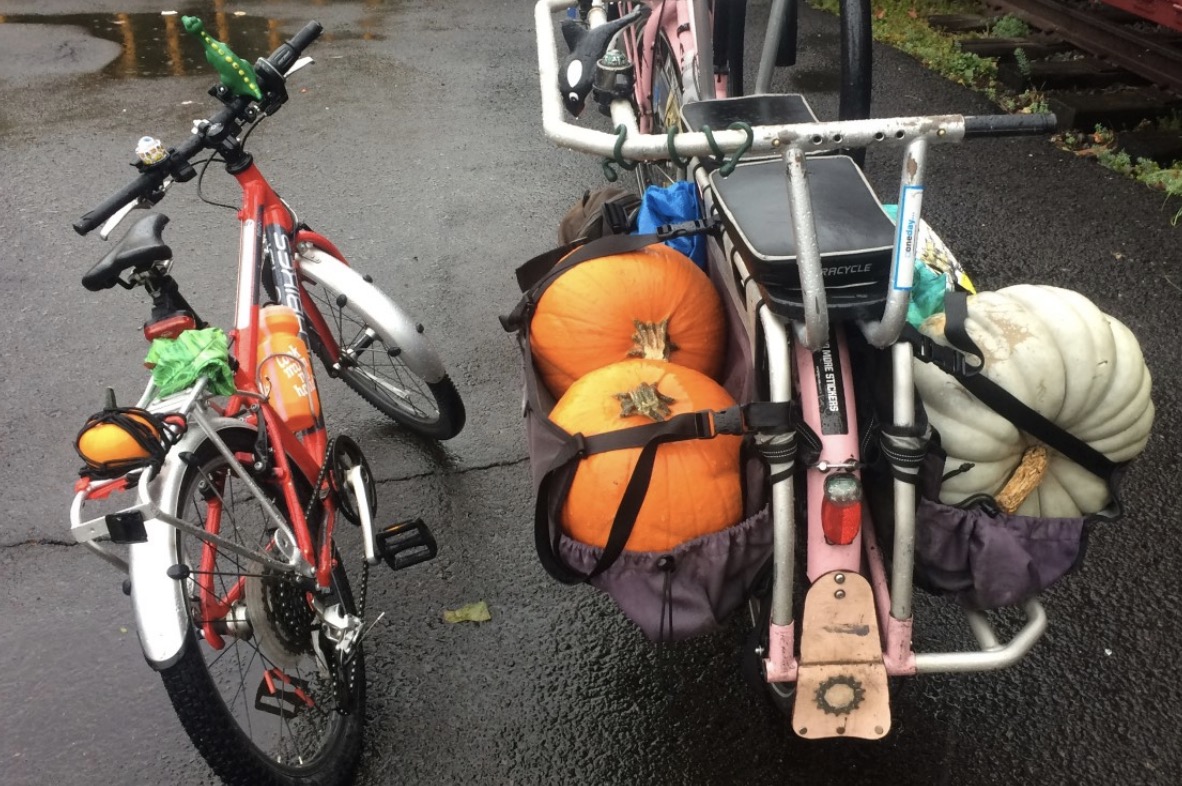 Saturday, October 19
10:00 – Cartlandia
11:30 – Main City Park in Gresham
1:00 – Arrive to Liepold Farms
4:00 – Head back
It's 14 miles from Cartlandia and 8 miles from Gresham. It's all Springwater Corridor Trail until the last 1/2 mile. That last 1/2 is a bit unpleasant: two-lane country road, slightly uphill, and traffic to the farm. But it's worth it! We'll start the ride at the Cartlandia food cart pod (go early if you want to eat at the Puddletown Bagels cart before the ride) and time a stop at Gresham Main City Park for anyone who wants to MAX part way.
General admission is $5 and includes a hayride. See the prices page for additional activities. Pumpkins are 40 cents per pound and look so cool when transported by bike! There's food to purchase at the festival or bring lunch to eat in the big covered dining area.
Here's the Facebook event page if you want to RSVP.
How We Roll
Kidical Mass PDX is a ride for kids of all ages and their families!
We will stay together as a group and follow all traffic safety laws.
Helmets are required for children and encouraged for adults.
Kids riding their own bikes should be able to ride in a more or less straight line, stop and start as necessary, and follow verbal directions.
Related Events