Hell of the North (Plains)
January 21, 2017 at 9:00 am

-

5:00 pm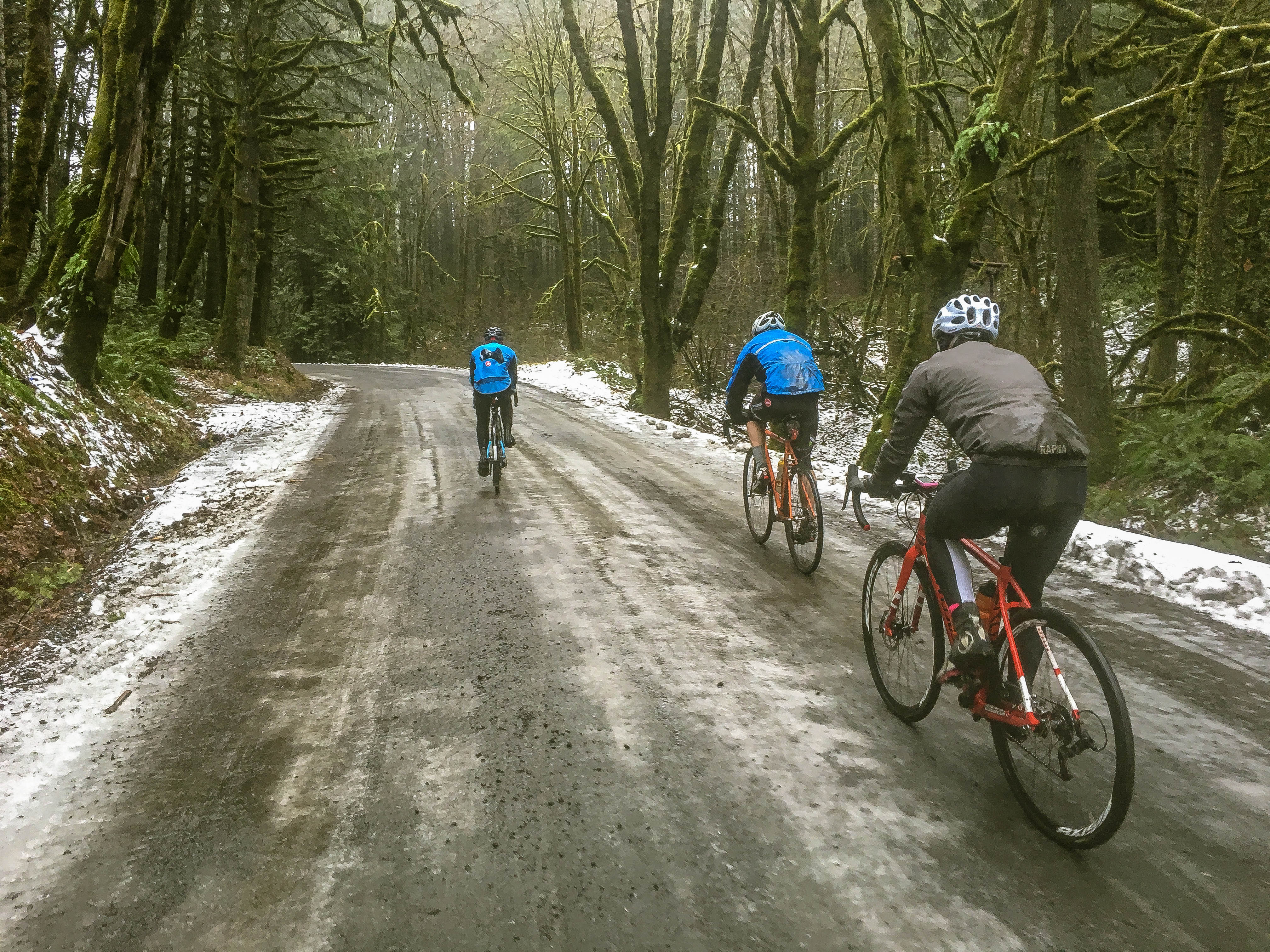 Hell of the North (Plains) 2017 edition will kick off this year's Unpaved/OMTM ride series.
After some deliberation re. retooling/reconfiguring the route, the decision has been reached given the road conditions and wily weather we've been having to keep it classic and run the same set of course options as last year. That is the same 55m/4581ft route of gravel rollers, forest roads, sketchy connectors, logpile barriers and peanut butter climbs…call it a late-season cross course in longform.
Hell of the North (Plains) 2017
Start: Downtown North Plains, OR
Date: Saturday January 21st, 2017
Time: 9am
Distance/Elevation: Primary Route: 55m/4581ft Secondary Route: 43m/3615 ft
Bike/Tire Recommendation: CX/Gravel/Adventure/Hardtail/29+/Monstercross…you get the idea. This is not going to be the day for a cavalier #roadbikesoffroad approach. 35c-40c+ is recommended. You're gonna want some cush for this push. Parson Road + Wildcat Mountain are going to be rough & tumble w/ a bit of snowy adversity to put your late-season cx skills to the test.
Be ready.
Primary route map: https://ridewithgps.com/ambassador_routes/712-hotnp-hell-of-the-north-plains
Route map w/ Hayward bypass option: https://ridewithgps.com/routes/18453279
* At Mile 19, the Wildcat Mountain gate is the critical intersection. Left beyond the gate into the Wildcat hinterlands and snow of indeterminate depth + condition OR straight/right to continue along Hayward directly to the Pihl Road climb across HWY 26 w/ more or less guaranteed navigability and consistent road condition.
We'll play it by ear on Saturday. Both routes climb north of 26 up Pihl Road and roll back down Green Mountain/Sellers into Banks. Which will have a restroom/water/snack re-up available if so desired.
Aprés shred, we'll convene at Rogue Pub in North Plains for strong ale and pub grub.
See y'all Saturday!
ProTip: There may or may not be an abundance of freshly brewed coffee at the start, so come early.