Frenchman's Bar Ride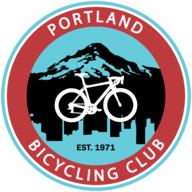 Details
Date:
Thursday January 27th, 2022
Terrain:
B – gently rolling terrain with one or two hills
If more than 10 riders show up, the ride will be split into smaller groups with staggered starts.
An out and back ride. Distance: 35 miles. Watch for migratory birds and ocean-going freighters!
Pace: 15-17 mph. A brisk, relatively flat ride, but not a race.
Please read the Covid protocols before attending the ride. https://portlandbicyclingclub.com/protocols/
Related Events