Free Rules of the Road Legal Clinic
February 25, 2020 at 6:30 pm

-

7:30 pm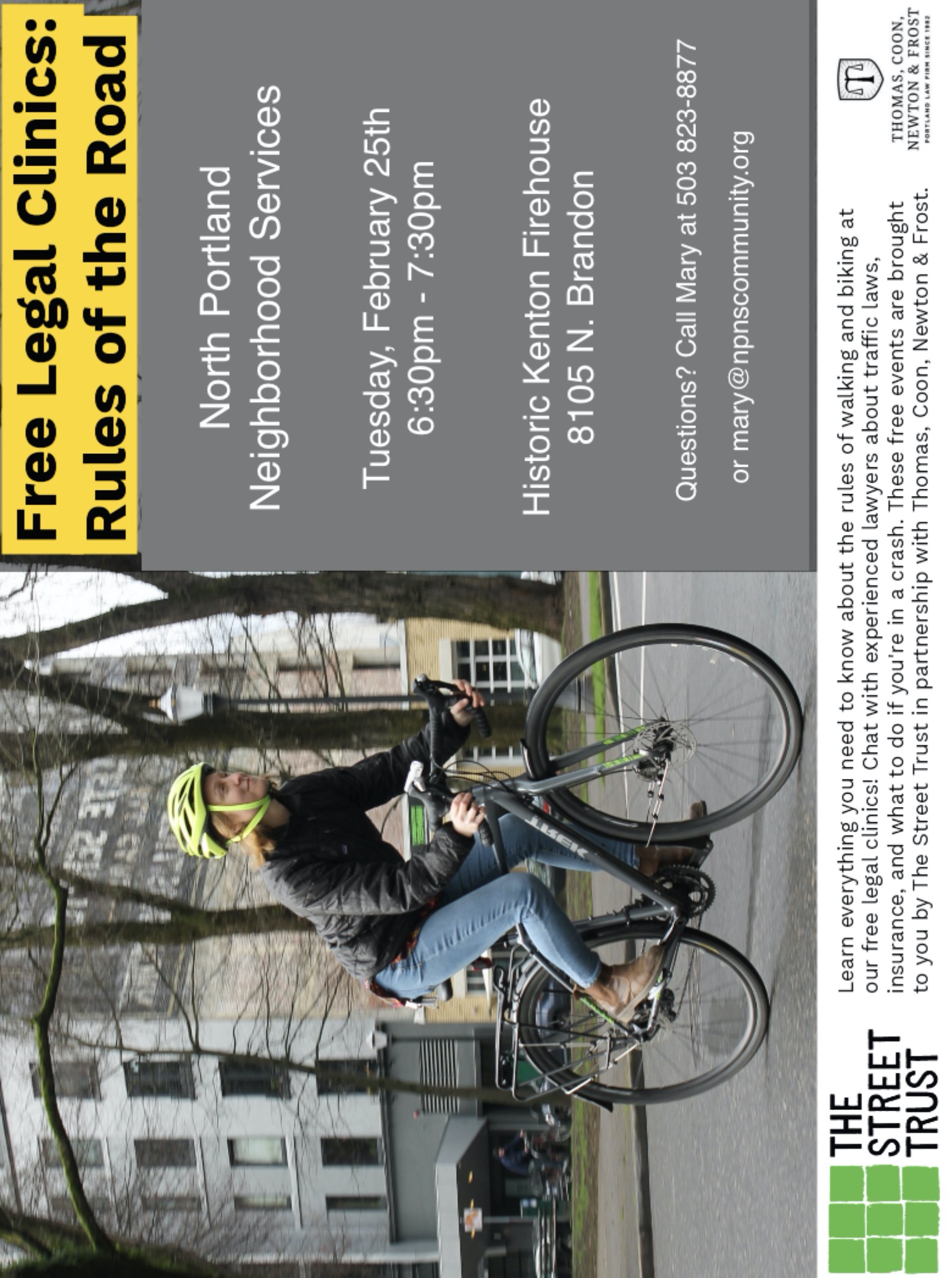 The NPTP- North Portland Transportation Partnership will hold their meeting after the presentation.
We'll be offering the Free Rules of the Road Legal Clinic that The Street Trust, along with local law firm Thomas, Coon, Newton & Frost have been teaching for many years.
This is a 1-hour presentation where you can learn everything you need to know about local traffic laws and your rights as a pedestrian, bicyclist, or transit user, how to stay safe on the road, and what to do if in a crash. We'll even talk about e-scooters!
Here are some things we will cover:
1. When riding with traffic or an unprotected bike lane is unappealing, can I ride on the sidewalk or on a multi-use path?
2. When using the sidewalk, how do I assert my right of way to cross an unmarked crosswalk?
3. When riding an electric bike or scooter, how are my rights different than on a bicycle?