Corn Cross
September 18 at 8:30 am

-

4:20 pm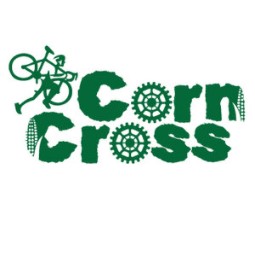 Corn Cross is on!
Timing & Race Numbers:
You will be assigned a race number that you will use for all the races in the Harvest Series and the Cross Crusade. If you haven't received it before Corn Cross please come get it at least 30 minutes before your race start at our registration area. Please note that in order to start riders on time, you must check in no later than 30 minutes prior to your scheduled start. Corn Cross is unable to provide chip timing this year. But if we have a successful first year, we will have it for next year. This year we will do the old fashioned timing which has always worked well. It just won't be immediate.
Please check race times on Harvest Cross series website.
Race Bib Pick Up starting at 8 am.
Register online at obra.org by Friday, September 17th by 5:00 p.m.
NO DAY OF REGISTRATION
$35 online Reg for Adults
$15 online Reg for Juniors
Add $10 for an additional race.
Kiddie Cross- FREE
Kiddie cross is at 12:10-12:25. Just need a parent or guardian to sign a release at the kiddie cross entrance. Open from 9 a.m.-2 p.m.
Neutral Support:
Sellwood Cycle & Repair Shop will be on hand for neutral support in the pit. Make sure you place your wheels in the pit 30 minutes before your race. And don't forget to pick up your wheels.
Medical Support:
OBRA will be providing first aid.
Awards:
Awards will be given out soon after results are posted. Podiums will be distanced apart outside near registration tent.
Food & Drinks:
Food and drinks will be provided by Liepold Farms.
Camping:
Email ccohen@cityofsandy.com for info to camp at the farm or volunteering.
Volunteers:
In need of volunteers. Day before & day of – race for free!