Bike Week! Clinic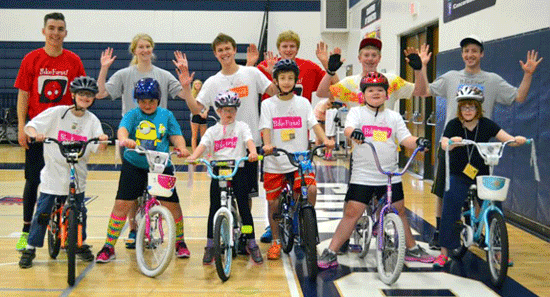 Bike First!
Bike First! is a magical week for everyone.
What is Bike First!?
Bike First! is a program that holds an annual week-long clinic, called Bike Week. In addition, half way through the week, thy hold a Refresher Course for those needing more skills or confidence and a Quick Start for people without disabilities who haven't yet learned to ride and need additional support.
It will be held at De La Salle North Catholic High School in NE Portland. Orientation will be the night of Sunday, June 19th at approximately 7:00 pm. Please plan for this as it is mandatory, even if the rider or volunteer has participated in the past. With new safety protocols, the rider/volunteer will only be able to participate depending on attendance of this meeting.
Registration: https://www.abicommunity.org/programs/bike_first
Please see the links below for more information:
Related Events