Adoptees of Color Bike Ride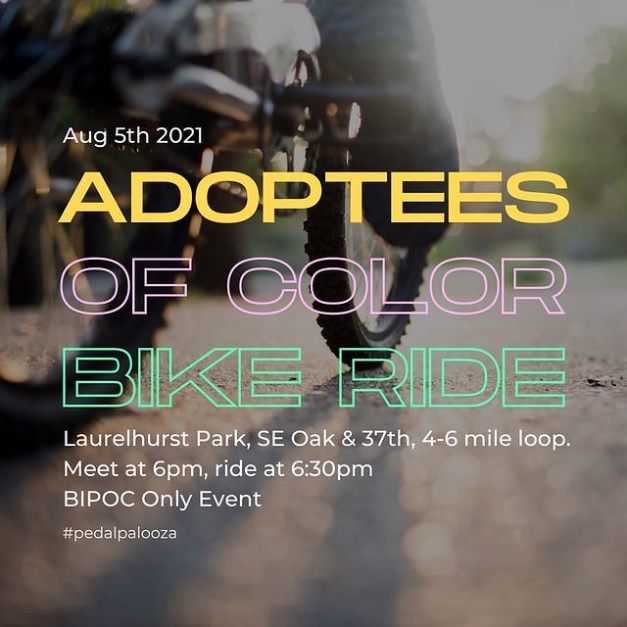 "Hey Portland friends! Mark your calendar for this Adoptees of Color @pedalpaloozapdx Bike Ride 💛
This ride is for adoptees of color to connect, share space, and enjoy riding bikes together.
Location Laurelhurst Park, SE Oak & 37th
Time: Thu, Aug 5, 2021, 6:00 PM
Time details: Meet at 6pm, roll at 6:30pm
Organizers: @yeondae.support Whitney, Katy, & Molly
Ride details: 4-6 miles, chill pace. Ride is a loop.
If you're a family member, friend, or ally and would like to support, please consider donating to the following:
Adoptees for Justice – supporting the Adoptee Citizenship Act and Adoptee Defense Fund (legal, mental health, and housing support for adoptees without citizenship and deported adoptees) https://adopteesforjustice.org/donation/
Adoptee Rights Law – supporting adoptee citizenship filing fees https://adopteerightslaw.com/contact/client-fund/"
Related Events