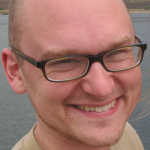 by Michael Andersen (Contributor) on January 12th, 2016 at 9:41 am
If you're interested in helping the Columbia Gorge keep ascending into the pantheon of world-class cycling destinations, Travel Oregon wants to help you.
The extremely bike-friendly state tourism organization has selected the Columbia Gorge for its "Tourism Studio Program" in 2016. This is "a professional bi-state development program designed to bolster the region's tourism economy while maintaining its rich environmental and cultural assets." After the same program was implemented in Clackamas County in 2011, that region witnessed a blossoming of bike-related tourism projects and initiatives.
The Oregon Department of Transportation's continued connection and improvement of the Historic Columbia River Highway has been combining with enthusiasm by people up and down the Gorge who see their area's huge potential for tourism that has low environmental impact but big economic impact. We've been covering all of this as it has come together in recent years, and it looks like we'll have plenty more to cover in the years to come.
(more…)