by Michael Andersen (News Editor) on May 18th, 2016 at 8:33 pm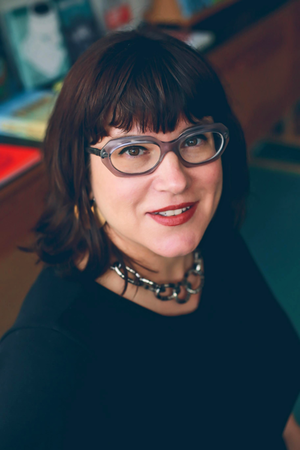 Looks as if Portland's sitting transportation commissioner will get to spend the next five months running against the candidate for whom he had nothing but praise Tuesday night.
Commissioner Steve Novick took 43 percent of the vote in Tuesday's election, sending him toward a runoff with what many people (including him) seemed to assume would be the relatively well-funded architect Stuart Emmons.
But Chloe Eudaly, owner of the independent bookstore Reading Frenzy and a co-founder of the Independent Publishing Resource Center and the tenant-focused Facebook community The Shed, has spent the last 20 hours first eating into Emmons's lead, then (at 7:30 pm Wednesday) zooming past him for a lead of almost 1,000 votes.
By that point, Eudaly had 14.8 percent of the vote to Emmons's 14.2 percent. It was a thin margin, but there are probably fewer than 10,000 votes left to be cast for either candidate (assuming that the two continue to take about 30 percent of the vote between them). Eudaly's gains over Emmons have been not just growing but accelerating with almost every new release of ballots, making the chances of an Emmons rebound seem slim.