by Michael Andersen (News Editor) on April 27th, 2016 at 9:59 am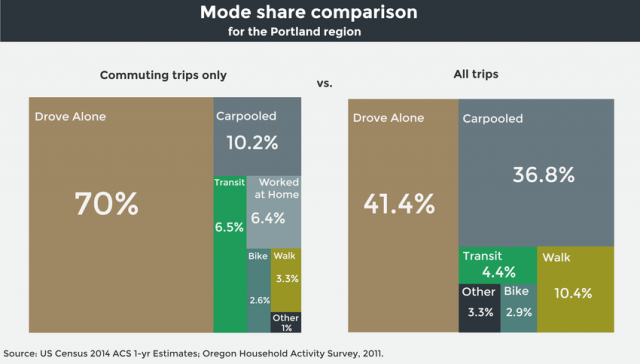 Metro is the only elected regional government in the United States. It's also got one of the most interesting government communications teams in the country. Like MLB.com, Metro hires people to write journalism-style coverage of itself.
For its latest project, a four-part "regional snapshot" about transportation, the agency pulled out all the stops: original tilt-shift photography, narrative video, text drawn from at least a dozen interviews and a whole quiver of custom-made infographics. If you want a single overview on the basics of the region's transportation situation, I've never seen a better one.