Wednesday, June 4th, 2014
There's nothing like a walk to better understand the impact of changes to a street.
(Photo M. Andersen/BikePortland)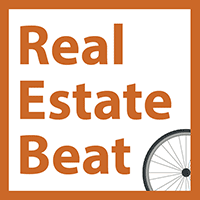 Portland's planning department is trying to figure out if the rapid transformation of Southeast Division Street will become a template or a cautionary tale.
On Wednesday night, it's invited the public to attend a "community walk" to assess the rapidly redeveloping street and "consider zoning issues through a local lens."
The walk is 6:30 to 8:30 p.m., and begins at Piccolo Park, SE 28th and Division. According to the official description, city staffers will ask:
What's working well or not so well regarding new development?
How can zoning code regulations help support a thriving business environment?
What building features, scale, or site designs will enhance the character of the area?
What design features will create a quality environment for future residents?
What are appropriate ways of creating transitions in development scale and activity between mixed use development and adjacent residential areas?