Wednesday, July 9th, 2014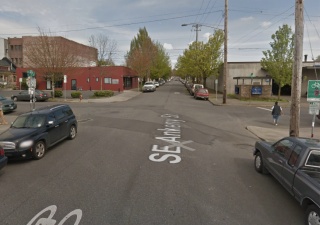 View eastbound on Ankeny at 7th.
Two people, one on a bicycle and one in a car, collided while traveling on SE Ankeny this morning.
According to the Portland Police Bureau (PPB), the incident occurred just before 7:46 am at the intersection of Ankeny and 7th. The collision involved someone driving a car and someone pedaling a bicycle. Here's more from the PPB statement:
Officers determined that the driver of the car had turned left while traveling eastbound on S.E. Ankeny, onto northbound S.E. 7th. The driver turned into the path of the bicyclist causing the accident.

The driver of the vehicle had stopped prior to turning and did not show any signs of impairment. It appears that the driver did not see the bicyclist.