Monday, August 26th, 2013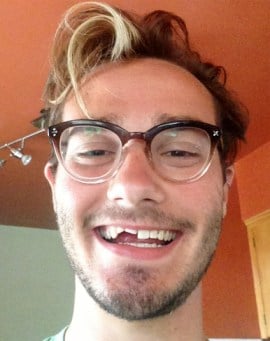 Reddit user "SpanishMoles" shows off the damage.
A man who was bicycling down Martin Luther King Jr Blvd in northeast Portland on Sunday was allegedly the victim of an assault. After he posted a photo of his injuries to user-powered news site Reddit, a community of strangers has started donating money to help rehabilitate his injuries.
Yesterday morning, Reddit user "SpanishMoles" posted: "Some kids threw a traffic cone at me while I was riding my bike down MLK. Any other shitty areas I should avoid?" He called the police, whom he says were "helpful", but they had no luck finding the three young kids who he saw throw the cone at him.
As you might expect, comments poured in and the online discussion touched on many different issues including: SpanishMoles' route selection (most people avoid riding on MLK, which is a state highway); whether or not the assault happened because he was on a bike, or simply because he was at the wrong place at the wrong time; and so on. (more...)