Thursday, June 5th, 2014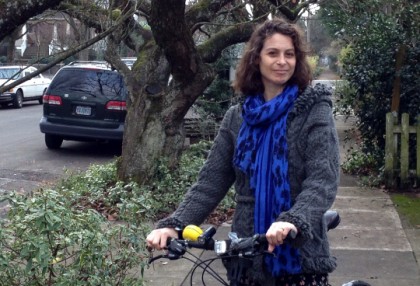 Lifestyle columnist Cathy Hastie.
My friend, a recent transplant from the Midwest, was describing his 35-mile round trip bike commute during the misty quiet of the early mornings. He sets off in the dark, living his ideals, even on those days when he doesn't really want to. His commitment put me in awe.
But what he wanted to talk about was stop signs.
"What do people here in Portland do?" he asked, eager to know. "At 4 a.m., when no one is around, do you stop?"
At first, I thought he was joking. Is there any place in the U.S. where people stop their bikes at stop signs at 4 in the morning when no one is around?