by Michael Andersen (News Editor) on November 5th, 2015 at 3:08 pm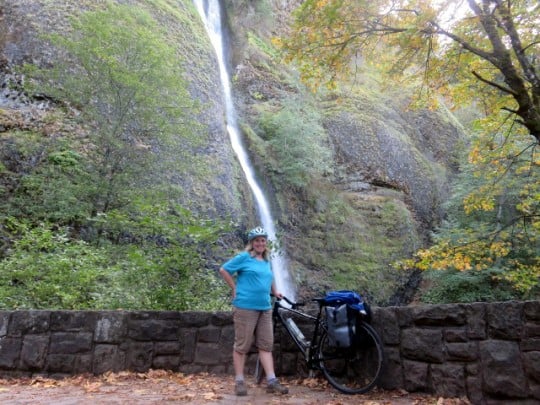 It takes years of advocacy and patience to create an out-of-town bike route like the one gradually being extended along the Historic Columbia River Highway. But once it's built, the benefits are too big to measure.
Linda Hill, an Oregon biking lover, decided to celebrate her 61st birthday with a four-day trek last month that took that route through the Columbia River Gorge, which was vastly improved in 2013 by opening of a section of the highway to bikes and removing the need to bike along the shoulder of Interstate 84.