Tuesday, May 26th, 2015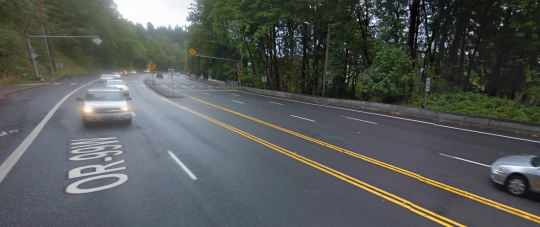 Typical midday traffic approaching a curve in Barbur Boulevard from the south.
(Image:
Google Street View
.)
Four months after saying it had no plans to do so, the Oregon Department of Transportation will formally consider the possibility of new changes to a two-mile stretch of Barbur Bouelvard where six people have died in cars, on motorcycles and on foot in the last six years.