by A J Zelada on December 4th, 2015 at 4:09 pm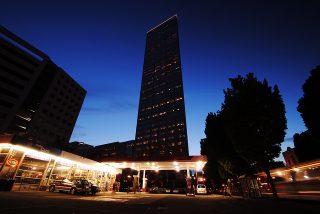 Editor's note: We're highlighting this (lightly edited) BikePortlander post as a comment of the week. It's a doozy, but it's provocative. The author, A.J. Zelada, is a past contributor who has volunteered as a transportation advisor for Oregon and others.
Now that Black Friday came and went, I want you to rethink the gas-tax approach to boosting active transportation revenue.
I think the gas tax is a snake eating its own tail. It undermines the serious effort we need.