by Michael Andersen (News Editor) on January 26th, 2016 at 4:02 pm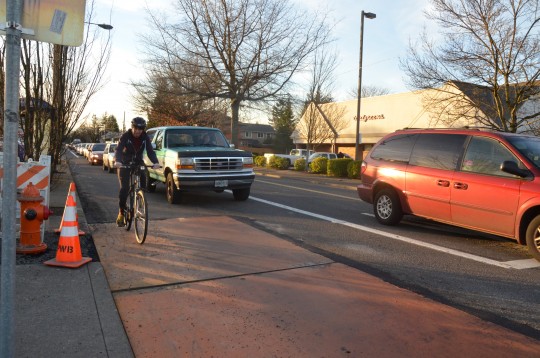 Part of Gap Week.
Every morning and afternoon on East Burnside at 82nd Avenue, 10 cars at a time queue up in what ought to be a great advertisement for finding some other way to get around the city.
People on bikes, meanwhile, squeeze past to their right. They're riding one of the city's very few continuous bikeways connecting inner and outer East Portland.