Monday, November 17th, 2014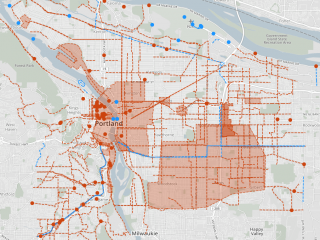 The city's new transportation
wishlist, visualized.
(Image from BPS
Map App Explorer
)
The web-based toolkit that lets you track Portland transportation projects and related issues has been heaved into the Hales/Novick era.
When we wrote in July about the Portland Bureau of Planning and Sustainability's Comprehensive Map App, its list of transportation projects was rooted largely in 2007, which had been the last time the city had updated its master list of transportation projects.
But as of last month, the city has a new list, and it's now dropped that list into the Map App Explorer and the accompanying Proposed Draft Map App.