Tuesday, September 23rd, 2014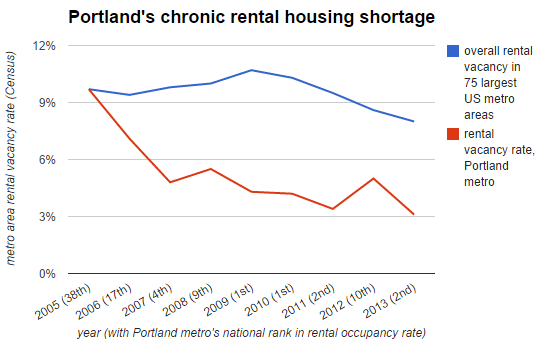 Source:
Census
. Chart by BikePortland.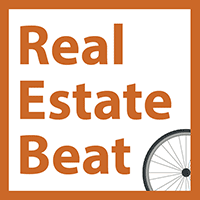 As Portlanders puzzle over why local bike, bus and rail transportation has stopped rising, last week's Census figures show another trend continuing to reshape the city's population.
New construction in the central city hasn't come close to relieving one of the country's harshest rental housing shortages.
For structures built before 1940 — the bungalows and walk-ups built before the age of automotive planning that cover most of the land between the Willamette River, 82nd Avenue, Powell and Lombard, including many of the most bike-friendly neighborhoods in North America — median rents rose 19 percent in the two years from 2011 to 2013, Census estimates show.
Since 2005, when the City of Portland's population growth began to dramatically outpace its supply of new units, rent in these central-city buildings has risen 47 percent.